Ripped Fuel® is a form of weight loss supplement created to help people boost weight loss results. Created by Twinlab Corporation®, the pill has many supporters and detractors in the fitness and nutrition communities. This supplement is available without a prescription at many drugstores and through online retailers, but all warnings should be read and carefully considered before taking the supplement.
Originally, Ripped Fuel® contained ephedra, a weight-loss substance eventually banned by the Food and Drug Administration (FDA) over growing concerns about the associated risk of heart attack and stroke. After the substance was banned, Twinlab Corporation® switched their formula to include or heighten the dosage of several other metabolic stimulants, such as caffeine, guarana, and bitter orange root. Since the ban, interest in weight loss supplements seems to have fallen considerably, but Ripped Fuel® remains one of the most popular brands.
Weight loss supplements tend to work by speeding the heart rate or constricting blood vessels, causing the body to work harder to operate. As a result, the amount of calories burned increase, allowing for greater weight loss. By combining weight loss supplements with a healthy diet and exercise, drug proponents claim that weight loss will significantly increase.
Unfortunately, weight loss supplements such as Ripped Fuel® can carry a host of side effects because of their metabolic boosting ingredients. Anyone who has ever had a little too much coffee can certainly attest to the jittering, restlessness and anxiety associated with getting too much caffeine. In addition to 800 milligrams of caffeine-containing guarana per dose, this supplement contains other stimulants that may cause numerous side effects.
According to the makers of the drug, pregnant women, people with high blood pressure, and those at risk for heart attack, stroke, psychological conditions such as depression and anxiety, diabetes or prostate problems should not take Ripped Fuel®. It is also not recommended for minors, although some reports suggest that the low cost and easy availability of the supplement may make it popular among young athletes. Some people in round-the-clock jobs may use the drug as a stimulant, rather than for weight loss, although this use is not the intended purpose of the supplement.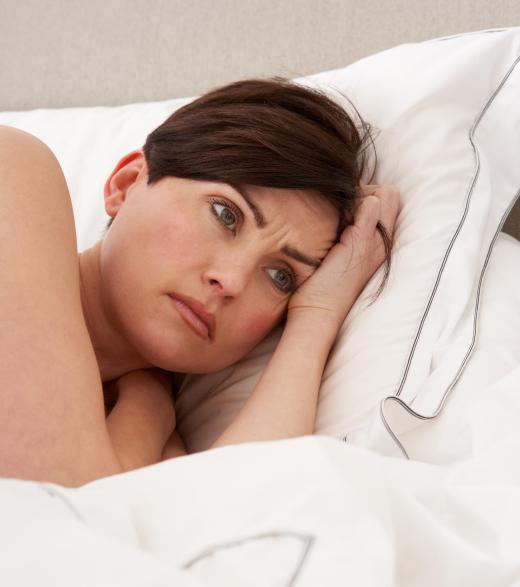 Before beginning the use of any supplement or diet program, a doctor should be consulted. As metabolic stimulants such as Ripped Fuel® tend to have potentially serious side effects, a full physical may be recommended to discover any conditions that may be adversely affected by taking Ripped Fuel®. Although help with weight loss may be a worthy goal, losing overall health in the process will largely outweigh the results.
AS FEATURED ON:
AS FEATURED ON:

By: Andres Rodriguez

Proponents of weigh-loss supplements believe they are effective when combined with proper diet and exercise.

By: Arto

People with anxiety problems should not take Ripped Fuel.

By: Ljupco Smokovski

People at risk for heart attack should not take Ripped Fuel.

By: Monkey Business

Ripped Fuel may cause restlessness.

By: kocakayaali

People with prostate problems should not take Ripped Fuel.

By: dmitrimaruta

People with high blood pressure should not take Ripped Fuel.

By: Dmitry Sunagatov

Ripped Fuel is intended to boost weight loss results.