What is Robotic-Assisted Surgery?
A surgical robot is a mechanical devices that is controlled by a surgeon to perform an operation. Such a procedure may be referred to as a robotic-assisted surgery. There are several types of robotic-assisted surgeries, which vary depending on the role that the surgeon plays. These are supervisory control, telesurgical, and shared control.
Supervisory control refers to surgeries where all aspects of the surgical procedure are executed by the surgical robot. The surgeon's role includes providing programming for the robot to work by and overseeing the operation. Telesurgical procedures refer to those that involve the surgeon working by way of the surgical robot. During this type of surgery, the surgeon is generally in a remote location from which he manipulates the arms of the robot during the surgery. Shared control refers to those procedures where the surgeon and robot perform the surgery together.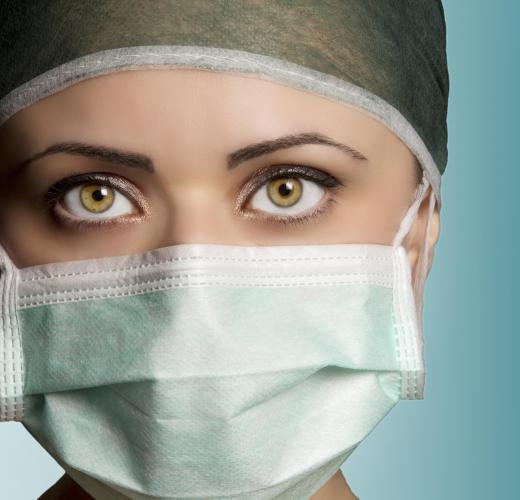 Robotic-assisted surgery is generally used for minimally invasive procedures. A minimally invasive surgery (MIS) refers to one where small incisions, instead of long cuts, provide entries into the body. The use of surgical robots has made it possible to transform many traditionally invasive surgeries into minimally invasive procedures.
Imaging is an important part of robotic-assisted surgery. 3-D images obtained from computer tomography (CT) are commonly used during the planning stage. This part of the procedure involves gathering images for diagnosis. These are also used to access pathways and to determine the best methods for the surgical procedures. During the procedure, imaging involves special cameras, which are used to provide a three-dimensional view of the surgical field.
Advantages to using surgical robots span from the procedure to recovery. For example, surgeons are given a better view of the surgical field, as the cameras used during a robotic-assisted surgery can outperform views offered by the human eyes with regards to depth perception and magnification. The use of small incisions in MIS means there is generally less blood, less scarring, and less pain. Robots tend to work within the body when constrained by small incisions better than humans. Humans are susceptible to fatigue and shaking, whereas surgical robots can make accurate identical motions within a small space.
There are also disadvantages to robotic-assisted surgery. Limitations on the range of procedures that are available using these methods is an example. When they are used, it can make a procedure more expensive. Furthermore, these machines have no capacity to make judgments and when malfunctions occur, they can be fatal.
AS FEATURED ON:
AS FEATURED ON:

By: GuerraGPhoto

A surgeon may control the arms of a robot from a remote location during a robotic-assisted surgery.

By: astoria

Robotic-assisted surgery is generally used for minimally invasive procedures.