What Is Robotic Cardiac Surgery?
Robotic cardiac surgery, or closed-chest heart surgery, is one type of non-invasive procedure used by cardiac surgeons to treat patients. Doctors operate a specialized computer control system to perform this technologically advanced surgical procedure. Robotic cardiac surgery treats heart disease and other heart conditions in some patients. Doctors must conduct tests to ensure that the patient qualifies for robotic cardiac surgery. Some benefits to the procedure compared to traditional open-heart surgery include less pain, a shorter hospital stay, and a faster recovery time.
During robotic cardiac surgery, the specially-trained cardiovascular surgeon accesses the patient's chest cavity by making small, dime-sized incisions. Instead of using surgical tools by hand, the surgeon operates a console and a computer system during the procedure. From the computer console, the surgeon works with robotic "arms" that perform the surgery. The arms move based on the surgeon's hand motions, which are transmitted through the computer's processor to the robotic arms. The robotic console also comes with a fiber-optic camera that allows the surgeon to view three-dimensional images of the heart during the operation.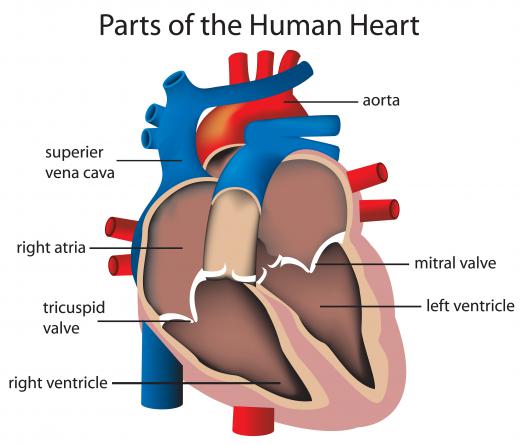 Robotic cardiac surgery specifically treats heart disease and other heart conditions. Some patients may elect to have the robotic-based surgical procedure for mitral valve repair and replacement. Robotically-assisted surgery may also be used for coronary artery bypass, as well as for treatment for an arrhythmia such as atrial fibrillation. Doctors also reportedly use the robotic surgery to remove cardiac tumors. The types of robotically-assisted surgery available depends on the hospital, according to medical resources.
Before considering robotic cardiac surgery, the doctor must run diagnostic tests to determine whether the procedure will work as the best treatment option. A review of the type of heart disease and severity, lifestyle, age, and overall medical history often indicate whether or not the patient can withstand the robotically-assisted surgery. Tests used by the doctor include an X-ray of the chest and an echocardiogram. A cardiac catheterization test and computed tomography (CT) scan also help the doctor to evaluate the patient's condition.
Compared to traditional open-heart surgery, robotic cardiac surgery offers several benefits to the patient. In addition to a short, three- or four-day hospital stay, the procedure leaves less pain, bleeding, and scarring. The risk of infection decreases with this type of surgery. Robotic cardiac surgery also helps to decrease the patient's dependence on pain medications. Unlike traditional surgery, the patient may resume normal activities following a short recovery from robot-assisted surgery.
AS FEATURED ON:
AS FEATURED ON:

By: Matthew Cole

Some patients may elect to have robotic-based surgery for mitral valve repair or replacement.

By: Arkady Chubykin

Robotic cardiac surgery is typically less painful than traditional open-heart surgery.

By: hriana

Robotic cardiac surgery can be performed so as to treat various heart diseases.

By: Tyler Olson

Although doctors and nurses must still scrub in for robotic cardiac surgery, the risk of infection is greatly lowered since there is less direct contact with the patient.