In anatomy, "rugae" is a term which refers to the ridges formed by tissue which is naturally folded. Rugae can be found in a number of anatomical structures in the body. The arrangement of the folds can vary from person to person, causing the ridges to look different in different people. Folds in body tissue serve a number of important functions, ranging from protecting reproductive ability to ensuring that someone can eat comfortably.
One of the most famous sets of rugae is the gastric rugae found on the inside of the stomach. The stomach is an organ which must be able to expand and contract, sometimes relatively rapidly, to accommodate people at mealtimes and as they digest. No tissue is elastic enough on its own to accommodate the needs of the stomach. As a result, the stomach is designed to be folded and wrinkled when it is empty so that it will take up less space, creating the gastric rugae.
When someone eats, the stomach unfolds to accommodate the meal. The stomach can unfold just enough to make room for the food and as the food moves through the stomach, it shrinks back down. The gastric rugae can be seen when a doctor performs an endoscopy to look inside the stomach to learn more about health problems someone is experiencing. Certain surgeries may also involve exposure of the folds inside the stomach.
As one might expect from the explanation about rugae in the stomach, other organs which need to be able to expand and contract have similar folds. The gallbladder and urinary bladder are both wrinkled when they are empty, expanding and flattening out as they fill up. The back of the hard palate also has a series of ridges created by folds.
Folds can also be seen in the genitals. The vagina has a series of rugae which allow it to expand and contract, perhaps most notably for the purpose of delivering a baby. The scrotum is also covered in a series of folded ridges which facilitate the regulation of temperature in the testes. Sperm are very sensitive to temperature changes and as a result the testes retract in cold weather to take advantage of body heat, while they drop into the scrotum in hot weather to move them away from the body and to allow the large wrinkled surface area of the scrotum to keep them cool and prevent overheating.
Possible Rugae Complications
While most people go their entire life without realizing they have rugae that help their body function, others suffer from rugae irregularities. 
These complications can cause discomfort, but they are often signs of something more serious. Being aware of these irregularities could n help you and your doctor determine if there is an underlying health concern. 
Below are three of the most common irregularities or disturbances that occur to the rugae. 
Vulvovaginal Atrophy
Vulvovaginal atrophy is when the rugae that line the vaginal canal begin to disappear and weaken. This atrophy occurs when there is low estrogenization in the vaginal tissue. 
It often occurs in postmenopausal women but can occur during any stage in their life cycle. While topical and oral estrogen products can help reproduce the lost rugae, most women do not have severe symptoms and never report the problem. 
But symptoms can include dryness, irritation, soreness, dyspareunia with urinary frequency, urgency, urge incontinence, postcoital bleeding, watery discharge, and inflammation.
Irregularly Sized Gastric Rugae
Enlarged gastric rugae are often an indication of gastrointestinal distress. The enlargement of the mucosal folds could be caused by gastritis, an ulcer disease, or various kinds of stomach cancers. Enlarged gastric rugae often cause abdominal discomfort or increased acid reflux. 
On the flipside, diminished gastric rugae can signal diffuse scirrhous tumors or linitis plastica. Linitis plastica is a type of adenocarcinoma and the most common form of stomach cancer. 
Enlarged or diminished gastric rugae can cause the stomach to struggle with digestion, and if enlarged it can prevent the individual from properly filling their stomach as there is less room for food. Irregular gastric rugae typically are diagnosed via roentgenology, gastroscopic, or pathologic practices.
Diminished Palatal Rugae
Diminished palatal rugae, meaning the rugae ridges in your mouth, can make it difficult to achieve phonetic pronunciations and properly chew and enjoy food. 
Like enlarged or diminished gastric rugae, a diminished palatal rugae is often a symptom of gastrointestinal stress such as stomach cancer.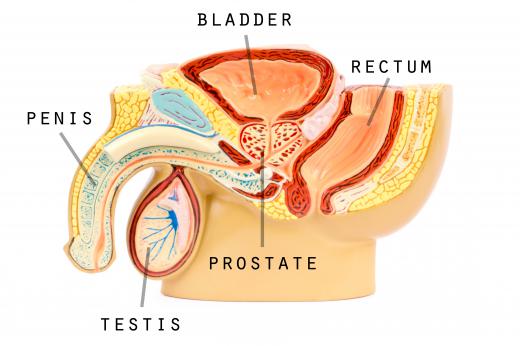 However, denture patients can suffer from diminished rugae because the rugae are not present in the dentures. To prevent these speech problems, dentists and orthodontists have worked toward creating dentures that mimic the patient's rugae to increase their overall comfort and satisfaction. 
Dentures are a wonderful tool for helping people feel whole again when they have dental issues, whether early or late in life. But considering the effects dentures have on the palatal rugae is important to ensure patients are comfortable with their new teeth. 
Rugae in Forensic Science
Rugae help identify individuals in forensic science. Rugae can assist forensic professionals in identifying Jane and John Does that may not be identifiable by any other features, including teeth. 
Morphology Between Siblings
While it is still controversial, there is a possibility that family members, especially siblings, could be identified by rugae patterns. 
A specific study into this connection between rugae and genetics found reliable evidence that full siblings could be identified using symmetrical and asymmetrical palatal rugae patterns. 
The main issue with using palatal rugae for identification purposes is that both genetic and environmental factors affect rugae patterns. 
For example, cigarette smokers and tobacco users can suffer from lesions on their rugae known as nicotine stomatitis. If one sibling smokes heavily and the other does not, it would be more difficult to confirm a familial genetic relationship based on the rugae patterns. 
Another example can come from a form of speech. Someone with a lisp, speech impediment or another distinct way of talking may have rugae that correlate with these phonetic habits. 
Edentulous Cases 
Edentulous is when a patient or victim has no teeth. While forensics relies heavily on dental records and oral patterns when no other form of identification is available, this is not possible in those without any teeth. 
Rugae are often asymmetrical and irregular, meaning they can be assessed much like a fingerprint and help identify someone. Some sort of dental record is necessary for this forensic method to be effective. 
AS FEATURED ON:
AS FEATURED ON:

By: pixologic

An illustration of a human stomach, which creates gastric rugae when empty.

By: Martha Kosthorst

The hard palate of the mouth contains rugae.

By: isyste

The vagina contains rugae, allowing it to expand and contract.

By: Stephan Morrosch

The gastric rugae can be seen when a doctor performs an endoscopy to look inside the stomach.

By: tomschoumakers

The scrotum is covered in a series of folded ridges which regulate the temperature in the testes.

By: graphicgeoff

The stomach is designed to be folded and wrinkled when it is empty so that it will take up less space.

By: stockshoppe

The back of the hard palate has a series of ridges created by folds.