Mottled skin, technically referred to as dyschromia, is a condition in which the skin becomes discolored in irregular patches. It is different than other skin discolorations because it is expressly the result of changes in the blood vessels. Although mottling of the skin does not cause any physical pain, it can be a sign of an underlying condition and could also result in self-consciousness or psychological distress.
Blood vessels are a series of narrow tubes that help transport blood from the heart throughout the rest of the body and back again to the heart. Some blood vessels are located just beneath the skin's surface, which can make them visible in certain individuals with light colored skin. If any condition results in changes to the blood vessels, they can end up causing mottled skin. Common causes of changes to the blood vessels include increases or decreases in body temperature, aging, blood disorders, or even heart disease.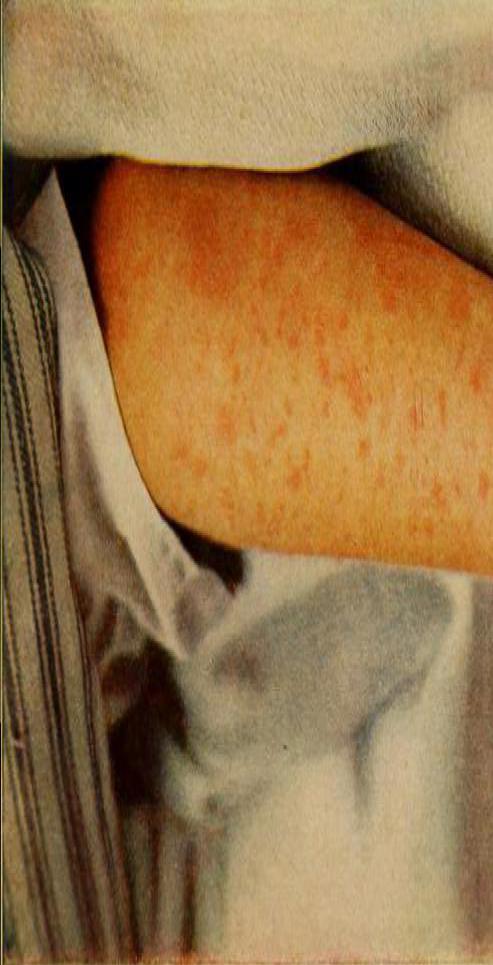 The main symptom of mottled skin is red or purple patches that occur on any area of the skin. These changes generally occur once the blood vessels are constricted. The blood vessels cannot properly distribute blood throughout the body and blood may build up in certain areas close to the skin's surface.
Mottled skin is typically treated by having a doctor determine the underlying cause. He or she may recommend that patients who constantly get skin mottling should be especially careful to wear protective gloves and other clothing when their skin is going to be exposed to heat or cold. If the mottling is due to a specific disorder, it will generally subside once the underlying disorder is treated.
People with less skin pigmentation are generally at a higher risk for skin mottling than those with darker complexions. This is simply due to the fact that the blood vessels are typically much more visible in people with more translucent skin. The red or purple discoloration may not be as noticeable in dark skin; however, those with darker complexions may still experience blood vessel changes, just without the visible evidence.
In rare cases, skin mottling can be a sign of a serious immediate health concern. If the mottling comes on suddenly and appears with other symptoms, such as difficulty breathing or pain in the area, it could be a sign of physical shock. In these cases, a doctor will need to find out immediately if the person has any other serious preexisting conditions or injuries or it could be fatal if not treated.


By: kitzcorner

Individuals who experience mottled skin should be especially careful to wear protective gloves and clothing when exposed to the cold and heat.

By: lightwavemedia

A doctor should be consulted to determine the underlying cause of mottled skin.

Mottled skin generally doesn't cause pain, but can be a sign of an underlying condition.

By: Balint Radu

Changes in blood vessels near the skin's surface can cause mottled skin.

By: librakv

Mottled skin may appear similar to a rash.