What Is the Average Emphysema Life Expectancy?
The average emphysema life expectancy depends on various factors, the most important being the stage of the illness. However, life expectancy can vary even for patients with the same prognosis and stage. Statistics on life expectancy for emphysema should therefore be only considered as reference rather than a rule. How a patient is responding to the treatment will also have an impact on life expectancy.
Emphysema is a respiratory illness in which the air sacs of the lungs become over-inflated. There are various causes such as smoking, immune system deficiencies and aging. Upon diagnosis of the condition, clinical tests will provide an estimate for a patient's life expectancy, though the prognosis also depends on the follow-up treatment. A device, called a spirometer, calculates the amount of air a patient can exhale per second. Those with emphysema are usually only capable of exhaling less than half the amount of air of a normal, healthy person. Treatment for emphysema involves reducing symptoms and preventing the condition from progressing further.
Emphysema is diagnosed at four different stages of development. These are: stage one, two, three, and four. These numbers refer to "mild," "moderate," "severe," and "very severe," respectively. Those with stage one or mild emphysema have a life expectancy as any normal, healthy individual. Majority of those (60-70%) with stage two, or moderate, emphysema live more than five years after diagnosis. In stage three and four emphysema, unfortunately, life expectancy is lower. 50% of those with severe emphysema live longer than four years after diagnosis. The life expectancy for those with very severe emphysema is less.
The stage of the illness when the diagnosis is made is important for emphysema treatment and life expectancy. Those who are diagnosed in the earlier stages may extend their life expectancy with medical treatment and lifestyle changes. Those who smoke are at the highest risk of developing the disease, as are those who have a very low body weight. Elderly men are also found to develop the disease more often than other demographic groups. Those who fit into these categories and experience considerable coughing, excess phlegm production, and difficulty breathing are encouraged to see a medical professional for a checkup.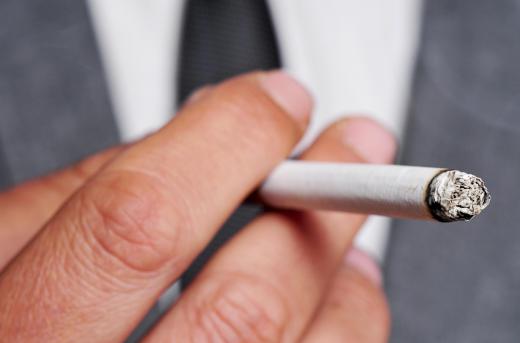 The most important treatment for many emphysema sufferers may be to stop smoking. Keeping away from secondhand smoke can also help. If emphysema is caused by a lung infection, medications are available and can reduce symptoms and improve quality of life.
Patients should remember that life expectancy statistics are used for reference. Even those in the same stage of emphysema may have different life expectancy. Early diagnosis, treatment and lifestyle changes can improve life expectancy. It is always best to consult with expert doctors with questions about quality of life and life expectancy with emphysema.
What Are the Warning Signs of Emphysema?
Emphysema presents itself in a multitude of ways. As emphysema attacks the lungs, it restricts the ability to breathe. The lungs weaken over time due to a lack of oxygen. This low amount of oxygen also means the bloodstream carries less oxygen throughout the body.
Low oxygen levels in the body have short-term and long-term effects. In the short term, people with emphysema may experience persistent coughing, tightness in the chest, dyspnea on exertion, or chronic bronchitis. Over time, the lack of oxygen to extremities causes blue or gray appendages, numb fingers or toes, and potential heart problems.
The Mayo Clinic believes you should see a doctor if you are experiencing a combination of these emphysema symptoms. However, it may be more pertinent to see a doctor if you are experiencing these symptoms after being exposed to prolonged tobacco smoke, air pollution, or chemical fumes. 
What Is the Difference Between Emphysema and COPD?
The difference between Emphysema and COPD is that COPD, or chronic obstructive pulmonary disease, is a broad term that describes many lung diseases. When COPD worsens over time, it progresses to emphysema.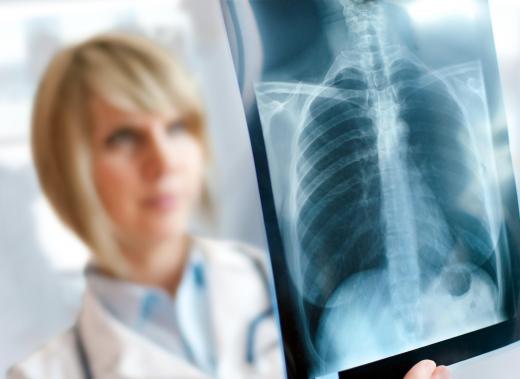 The Global Initiative for Chronic Obstructive Lung Disease (GOLD) associates the late stages of COPD with the early stages of emphysema. Symptoms overlap in this area. GOLD has guidelines that doctors follow to diagnose COPD stages. Using GOLD's guidelines, doctors measure airflow obstruction, breathlessness, and exercise capacity to diagnose COPD. Treatment plans for patients are then designed based on those measurements.
Other complications associated with the spectrum of COPD include lung cancer, pneumonia, high blood pressure, and heart failure. Mental health issues like depression and anxiety are also common when previously-active COPD patients struggle with symptoms or lack of mobility in their new, less-active lifestyle.
Is Emphysema Considered a Terminal Illness?
Doctors do not consider emphysema or other severe COPD conditions terminal illnesses, but these conditions do worsen over time. As untreated emphysema worsens, it puts people in danger of life-threatening health complications, including respiratory failure and lung collapse.
Recent studies published in the National Library of Medicine show that approximately 12 million people have COPD already and do not know it. However, once COPD progresses to emphysema, the symptoms, unfortunately, become harder to ignore. 
People experiencing late-stage emphysema often live for decades. In these stages, fatigue, breathing issues, and heart problems are commonplace. Flare-ups also happen more frequently and aggressively in late-stage emphysema. Fortunately, It is possible to live a full life as long as the patient takes the proper precautions and seeks treatment.
How Can I Make My Emphysema Better?
You can make your emphysema symptoms more manageable with lifestyle changes and simple exercises. Emphysema is not always a death sentence. Emphysema left untreated, however, is dangerous. Patients who take an active role in their health have a better quality of life with this disease.
Studies show that the next best thing for alleviating emphysema symptoms after quitting smoking is cardiovascular exercise. Doctors note that patients often become less active after receiving a diagnosis of lung disease, but this is not helpful. Instead, staying active and practicing breathing exercises will decrease spells of shortness of breath. 
Diet also affects the symptoms of emphysema. According to the American Lung Association, healthy food choices that reduce weight gain and improve metabolism significantly impact emphysema flare-ups. A healthy diet for emphysema patients includes eating more fiber and protein while limiting carbohydrates and saturated fats. 
Clinically-certified pulmonary rehabilitation programs also exist. These programs help patients establish a regimen of diet and exercise that make sense for each person's specific condition and ability. 
Conclusion
Life expectancy after an emphysema diagnosis is uncertain. An emphysema prognosis depends on many variables, but the prognosis changes based on the mental health and attitude of the patient. 
If you are experiencing emphysema symptoms after exposure to air pollutants, it is important to consult with a cardiovascular or pulmonary doctor right away. Early treatment provides the best outlook for this disease. An emphysema diagnosis is overwhelming, but as modern medicine advances, new studies and ground-breaking medications become more accessible. Take an active role in your health to ensure the best outcome.
AS FEATURED ON:
AS FEATURED ON:

By: Sheri Armstrong

Emphysema patients usually do not live for more than four years after their diagnosis.

By: Lisa F. Young

Spirometers are used to calculate the life expectancy of an emphysema patient.

By: nito

Smoking damages the lungs and increases a person's risk of developing emphysema.

By: Lisa F. Young

A patient's emphysema prognosis depends on follow-up treatment after the initial diagnosis.

By: dalaprod

Wheezing and chest tightness are symptoms of emphysema.

By: creo77

A chest X-ray can be used to diagnose emphysema in patients.