What is the Average Emphysema Life Expectancy?
The average emphysema life expectancy depends on various factors, the most important being the stage of the illness. However, life expectancy can vary even for patients with the same prognosis and stage. Statistics on life expectancy for emphysema should therefore be only considered as reference rather than a rule. How a patient is responding to the treatment will also have an impact on life expectancy.
Emphysema is a respiratory illness in which the air sacs of the lungs become over-inflated. There are various causes such as smoking, immune system deficiencies and aging. Upon diagnosis of the condition, clinical tests will provide an estimate for a patient's life expectancy, though the prognosis also depends on the follow-up treatment. A device, called a spirometer, calculates the amount of air a patient can exhale per second. Those with emphysema are usually only capable of exhaling less than half the amount of air of a normal, healthy person. Treatment for emphysema involves reducing symptoms and preventing the condition from progressing further.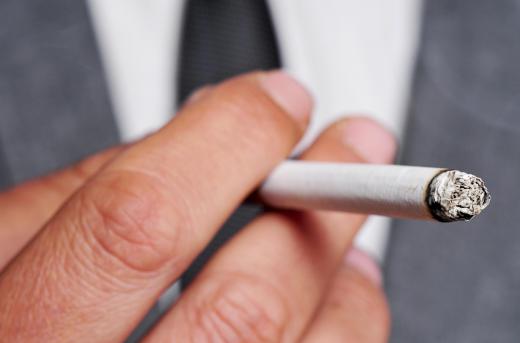 Emphysema is diagnosed at four different stages of development. These are: stage one, two, three, and four. These numbers refer to "mild," "moderate," "severe," and "very severe," respectively. Those with stage one or mild emphysema have a life expectancy as any normal, healthy individual. Majority of those (60-70%) with stage two, or moderate, emphysema live more than five years after diagnosis. In stage three and four emphysema, unfortunately, life expectancy is lower. 50% of those with severe emphysema live longer than four years after diagnosis. The life expectancy for those with very severe emphysema is less.
The stage of the illness when the diagnosis is made is important for emphysema treatment and life expectancy. Those who are diagnosed in the earlier stages may extend their life expectancy with medical treatment and lifestyle changes. Those who smoke are at the highest risk of developing the disease, as are those who have a very low body weight. Elderly men are also found to develop the disease more often than other demographic groups. Those who fit into these categories and experience considerable coughing, excess phlegm production, and difficulty breathing are encouraged to see a medical professional for a checkup.
The most important treatment for many emphysema sufferers may be to stop smoking. Keeping away from secondhand smoke can also help. If emphysema is caused by a lung infection, medications are available and can reduce symptoms and improve quality of life.
Patients should remember that life expectancy statistics are used for reference. Even those in the same stage of emphysema may have different life expectancy. Early diagnosis, treatment and lifestyle changes can improve life expectancy. It is always best to consult with expert doctors with questions about quality of life and life expectancy with emphysema.


By: Sheri Armstrong

Emphysema patients usually do not live for more than four years after their diagnosis.

By: Lisa F. Young

Spirometers are used to calculate the life expectancy of an emphysema patient.

By: nito

Smoking damages the lungs and increases a person's risk of developing emphysema.

By: Lisa F. Young

A patient's emphysema prognosis depends on follow-up treatment after the initial diagnosis.

By: dalaprod

Wheezing and chest tightness are symptoms of emphysema.

By: creo77

A chest X-ray can be used to diagnose emphysema in patients.