What Is the Relationship between Omeprazole and Blood Pressure?
The uses of omeprazole are primarily acid-induced problems with the stomach, such as ulcers, gastroesophageal reflux disease (GERD), and heartburn. For a patient who also suffers from blood pressure problems, the relationship between omeprazole and blood pressure becomes critical. High blood pressure is considered a rare side effect of omeprazole, but the medication contains sodium, which may disrupt a sodium-conscious diet. Drug interactions between omeprazole and some high blood pressure medications should be considered, and omeprazole is sometimes used to combat some negative consequences of blood pressure medications. The effects of omeprazole on pregnancy should be weighed against the benefits of the drug as well.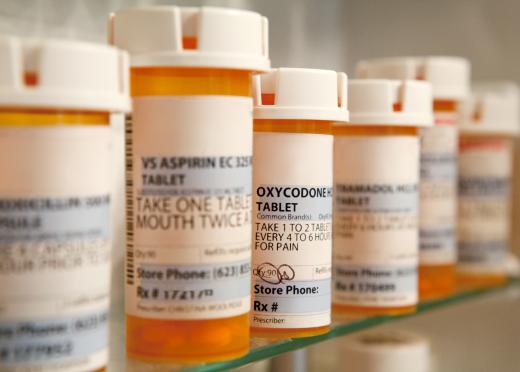 Those concerned about using omeprazole and its effects on blood pressure should consider that the drug could cause high blood pressure. Hypertension is listed as one of the cardiovascular risks of Omeprazole. Of note, however, is the fact that it has been reported as a rare result of taking the medication.
One potential problem for those combining omeprazole and blood pressure issues is the sodium content of the medication. Each packet of powder contains 460 mg of sodium, and each capsule contains 304 mg of sodium. For individuals with a restricted diet due to high blood pressure, this would need to be taken into consideration.
Some omeprazole drug interactions may also be dangerous for those with blood pressure problems. One of the side effects of omeprazole is an increase in blood level, so some blood pressure medications such as Warfarin and Clopidogrel will be rendered less effective. The need for omeprazole and the need of the blood pressure medication should be evaluated with a doctor so the omeprazole dosage can be adjusted or another medication chosen.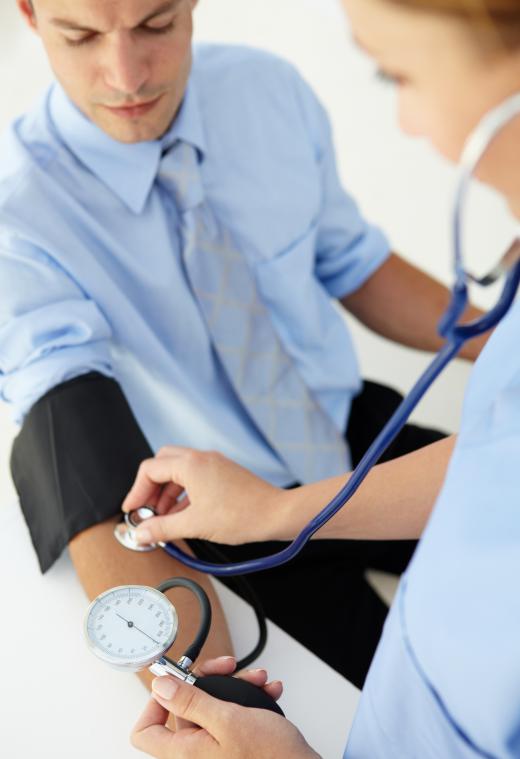 An indirect relationship between omeprazole and blood pressure involves some drugs prescribed to reduce blood pressure. Some of these medications include calcium channel blockers, which can have negative stomach side effects, such as vomiting. Omeprazole is sometimes used to combat stomach issues resulting from using the hypertension drugs.
Pregnant women may have both heartburn and elevated blood pressure, and may be wondering about the relationship between omeprazole and blood pressure. Data is limited regarding the effects of taking omeprazole and pregnancy, so it should only be taken when the benefits from the drug outweighs risk. Some animal studies show a direct correlation between the drug and problems with the fetus.


By: Andrei Tsalko

High blood pressure is a rare side effect of omeprazole.

By: JJAVA

An indirect effect of omeprazole on blood pressure involves drug interactions with certain medications.

By: hartphotography

Omeprazole is rarely taken during pregnancy, as the side effects may be harmful.

By: Monkey Business

Because Omeprazole contains sodium, it is often contraindicated for people with hypertension.

By: bilderzwerg

Omeprazole may be used to treat GERD.

By: Nessli Orpmas

A pregnant woman with high blood pressure and heart burn may want to inquire about taking omeprazole.