What is the Terminal Ileum?
The terminal ileum is part of the digestive system. The most distant portion of the small intestine, it aids in digestion by absorbing materials not previously digested by the jejunum, the middle portion of the small intestine. There are several medical conditions, such as Crohn's disease and certain types of cancer, that can have negative effects on it.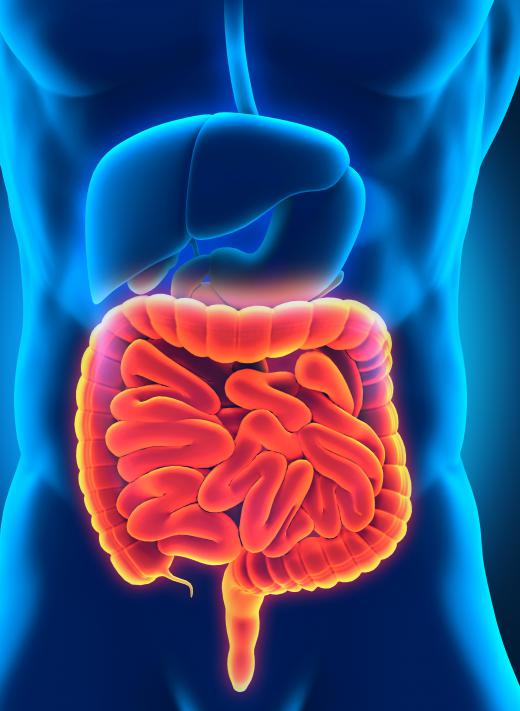 The first two portions of the small intestine are called the duodenum and the jejunum. This last portion of the intestine leads to a pouch known as the cecum, which connects the small intestine to the large intestine. A valve known as the ileocecal valve, or ICV, separates the terminal ileum from the cecum.
Materials that are not absorbed by the body by the time they leave the jejunum are precessed by the terminal ileum. This part of the small intestine is also responsible for the absorption of vitamin B-12. Bile salts produced by the liver are absorbed there as well.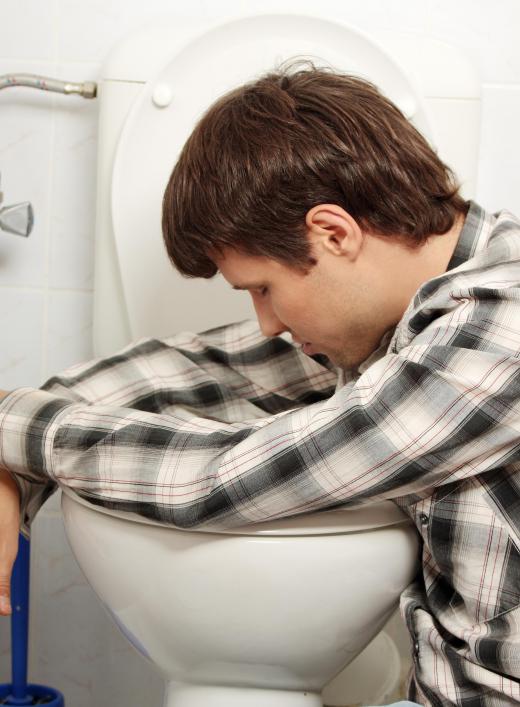 There is actually nothing in the small intestine that would serve to separate the middle and last part of the small intestine. There are a few structural differences that allow a skilled professional to tell where one stops and the other begins, however. For instance, the jejunum is slightly darker in color, while there is a bit more fatty tissue located in the terminal ileum.
Crohn's disease is one of a number of medical conditions that produces problems in this area of the digestive system. This is an inflammatory bowel disease that currently has no cure. Treatment is aimed at reducing as many of the symptoms as possible, including nausea, weight loss, and diarrhea. Since Crohn's disease primarily affects this part of the intestine, vitamin B-12 absorption is often compromised and needs to be treated as well.
Lymphoma is a form of cancer affecting the lymphatic glands of the immune system. While this disease has many symptoms, those related to the terminal ileum include loss of appetite and significant weight loss. Chemotherapy or radiation treatments are sometimes necessary to combat aggressive forms of this disease. If tumors develop inside the small intestine, surgery to remove the tumor and repair any other damage may become necessary. Prognosis for this type of cancer is generally better than that involving other types, depending on the patient's overall health and response to treatment.


By: snapgalleria

The terminal ileum, located in the cecum,or caecum,connects the small intestine to the large.

By: nerthuz

The terminal ileum is responsible for the absorption of vitamin B-12.

By: Piotr Marcinski

Individuals with Crohn's disease may experience nausea and vomiting.

By: Ivonne Wierink

Symptoms of diseases relating to the terminal ileum may include loss of appetite.

By: designua

Crohn's disease causes inflammation of the lining and wall of the large and/or small intestine.