Unhealthy food, commonly known as junk food, generally contains few nutrients and large proportions of unhealthy ingredients, such as sugar, salt, and saturated fats. It has been linked with various health conditions, including diabetes, obesity, and high blood pressure. The most unhealthy food options generally include snack food, fast food, and sugar drinks and snacks. When considering various food options, it's important to note that different people will have different nutritional needs, so certain foods can be healthy to some but unhealthy to others.
Processed snack food, which is usually marketed for convenience, is one unhealthy food that is widely available to consumers. Not only do many of these snacks contain high amounts of salt, which could worsen high blood pressure, but they also contain large percentages of saturated fat, preservatives, and sometimes monosodium glutamate (MSG). Many of these snacks also contain trans fatty acids and hydrogenated oils, which can increase the risk of obesity and high cholesterol. Vitamins, minerals, and dietary fiber are frequently absent entirely from these foods, causing them to offer little benefit to consumers.
Unhealthy fast food is also commonly believed to cause obesity, diabetes, and other chronic health conditions. These foods are consumed in huge quantities due to its widespread availability and sometimes because no healthy food is within reach. Areas known as food deserts, which contain difficult-to-find or overpriced healthy foods, contribute to the growing consumption of fast food meals and increase the population's risk of obesity.
Another unhealthy food is soda, which contains high concentrations of sugar and few other nutrients. It is estimated that the average can of soda contains about 40 grams of sugar, about twice the recommended daily sugar intake. Other sugared snacks, such as cookies, doughnuts, and some fruit flavored drinks, also contain sugar levels that far exceed the daily recommendation. One of the unfortunate side effects of eating too much sugar is insulin resistance, which can ultimately lead to Type II diabetes.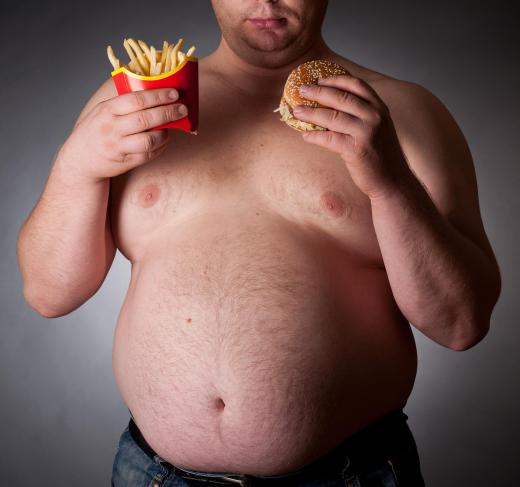 Certain foods that contain high levels of salt are generally considered to be unhealthy food choices for most people. Fast food, snack food, and ready-made dinners and soups contain high sodium levels that could increase the risk of high blood pressure. Individuals with low blood pressure might benefit from a diet slightly higher in salt, but excessive sodium intake is not considered healthy.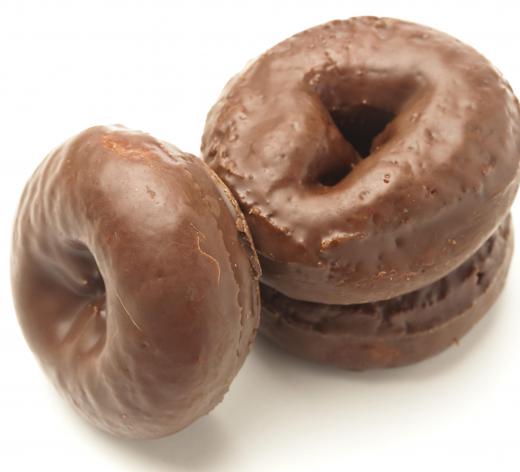 Some typically healthy foods might be unhealthy to individuals with certain preexisting health conditions. For example, those with irritable bowel syndrome or Crohn's disease might find that cruciferous vegetables, such as broccoli or cauliflower, causes indigestion. Similarly, those with food allergies might not be able to eat certain foods that are healthy for others. Consulting a dietitian or nutrition expert can be beneficial for those with dietary restrictions.
Frequently Asked Questions
What is unhealthy food?
Any meal that is heavy in calories, saturated or trans fats, added sugars, salt, or preservatives is considered unhealthy. Additionally, it is a diet that is lacking in essential vitamins and minerals. Processed snacks like chips, sweets, and cookies; fried fast food like chicken nuggets and french fries; sugary beverages like soda and energy drinks; processed meats like hot dogs and bacon; and high-fat dairy products like cheese and ice cream are a few examples of unhealthy meals. Regularly consuming unhealthy foods may result in weight gain, a higher chance of developing chronic illnesses, and other health issues.
What are some of the consequences of eating unhealthy food?
Regularly consuming unhealthy foods may result in weight gain, a higher chance of developing chronic illnesses like diabetes, heart disease, and some forms of cancer, as well as other health issues like high cholesterol and high blood pressure. When unhealthy food is regularly eaten, it may lead to a person being nutritionally deficient because it lacks the vital elements that the body needs to keep healthy. Eating unhealthy food may also make you feel guilty and harm your mental health.
How can I choose healthier foods?
Eating a balanced diet is the key to making healthy food choices. This entails consuming a range of nutrient-dense meals in the appropriate quantities. Eat a diet rich in fresh fruits and vegetables, whole grains, lean meats, healthy fats, and other foods high in vitamins, minerals, and other nutrients. Reduce your intake of sugary beverages, high-fat dairy items, and processed and fried meals. Healthy eating choices may also be facilitated by consuming smaller quantities and paying attention to your nutrition.
What are some recommendations for eating well on a budget?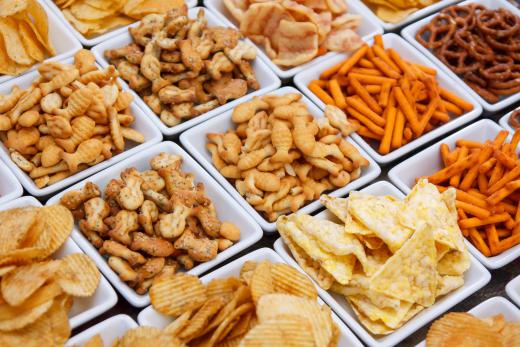 Eating well on a tight budget might be difficult, but it is doable. Planning meals and snacks ahead of time, purchasing in large quantities, cooking in bulk and storing individual portions, shopping at nearby farmers markets, and growing your own food are some other suggestions. To save money, purchase frozen veggies, canned beans, legumes, bargains, and coupons. Save money by avoiding processed and convenience meals. Finally, seek wholesome dishes that use affordable items like pasta, beans, and eggs.
What are some healthy snacks?
Healthy between-meal snacks may keep you satiated and energetic. Some examples of healthy snack alternatives are fresh fruits and vegetables, nuts, seeds, whole grain crackers and bread, yogurt, hummus, air-popped popcorn, hard-boiled eggs, smoothies, and trail mix. Additionally, you may prepare your own homemade granola, fruit, nut bars, and energy bars. Avoid processed, fried, high-sugar, high-fat snacks like chips and cookies while munching.
AS FEATURED ON:
AS FEATURED ON:

By: Kayros Studio

Pizza is often considered unhealthy because it is usually high in fat and calories.

By: andersphoto

Potato chips are high in fat and calories but offer little nutritional value.

By: Justaman

Eating unhealthy foods, like junk food, can cause obesity.

By: Aaron Amat

Doughnuts are considered an unhealthy food.

By: JJAVA

Deep-fried fast food items are unhealthy.

By: Lsantilli

Unhealhty fast food is believed to cause obesity, diabetes, and other chronic health problems.

By: Simone van den Berg

Foods that are high in sugar are unhealthy.

By: etiennevoss

Salty snack foods are unhealthy for most people due to the risk for hypertension.

By: Photographee.eu

Unhealthy food, or junk food, is typically less expensive than healthier options such as fruits and vegetables.

By: Africa Studio

Popcorn that is saturated in butter and salt is unhealthy.