What is Vitamin E Acetate?
Vitamin E acetate, also called tocopherol acetate, is a dry form of vitamin E that is commonly referred to as tocopherols. The acetate form is an ester, which has a much greater stability than unesterified tocopherols. One of the principle differences between the dry and oil forms of this vitamin is that the former has no immediate antioxidant properties. An antioxidant is a substance present in many all natural foods that are rich in nutrients. They help to retard the aging of cells and play a vital role in protection against free radicals.
Free radicals are formed as a result of the natural process of metabolism. They can damage cells in the body, resulting in the development of life-threatening diseases such as coronary heart disease and various cancers. The risk of developing other conditions also can often be lowered with an adequate intake of antioxidants, including the formation of cataracts and weakened immunity. Because vitamin E acetate is a fat-soluble nutrient, its proper absorption requires the presence of some dietary fat. The acetate is removed during its absorption in the intestines, allowing for its antioxidant properties to become active.
Vitamin E is essential to maintaining health, as well. In addition to acting as an antioxidant, the acetate form also helps to protect against the destruction of red blood cells. It aids in the prevention of recurrent and spontaneous abortions by directly affecting the reproductive process. Women who want to conceive are commonly advised to consume adequate amounts of this nutrient, as it has been helpful in cases of sterility. People living in areas where air pollution is particularly heavy may also want to be sure to consume adequate amounts of vitamin E due to its protective qualities.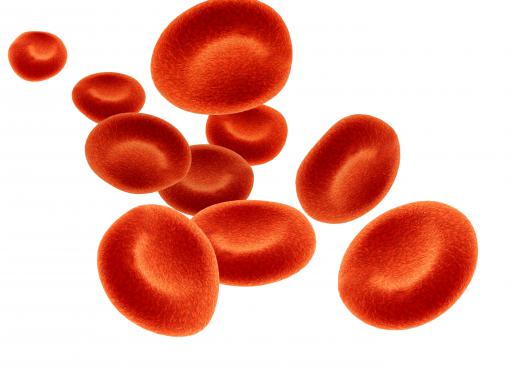 A deficiency of vitamin E acetate is usually rare due to its presence in a wide variety of foods. Wheat germ and wheat germ oil are generally considered the richest of all sources, although soybeans, whole grain cereals, legumes, seeds, nuts, and green leafy vegetables tend to be good sources as well. Studies conducted by some of the world's most respected medical schools and research hospitals reveal that vitamin E, like all vitamins, is best consumed through food. People interested in increasing their consumption should know that as much as 90% of the vitamin is lost in cereals that have been refined.
AS FEATURED ON:
AS FEATURED ON:

By: Elzbieta Sekowska

Wheat germ is considered to have the highest source of vitamin E acetate.

By: Monika 3 Steps Ahead

Vitamin E acetate helps protect against the destruction of red blood cells.

By: Serhiy Shullye

Vitamin E is found naturally in many foods, such as sunflower oil.

By: Boggy

Bloodwork may be used to diagnose a vitamin E deficiency in an individual.