How Do I Treat Nasal Herpes?
Unfortunately, there is no cure available for nasal herpes or any other herpes for that matter, but the good news is that it's quite treatable. Oral and topical medications are available to treat facial herpes, either over the counter or in stronger doses by prescription. Applying these medications carefully and quickly can heal the outbreak and ease symptoms.
Nasal herpes, like any other cold sore, should be treated as early as possible. At the first signs of burning, tingling, or bumps and redness, medication should be applied. Any blemish on the face can be devastating, as the face is such a strong part of people's identity. Treating symptoms of cold sores early can shorten the lifespan of the outbreak and can even prevent the sores from developing in some cases.
Usually, the first outbreak of nasal herpes is the worst, and recurrent infections are milder. The first infection may require oral medications, but subsequent outbreaks can typically be treated with a topical medication. Keep in mind that medications to treat oral herpes will usually work just as well on herpes in the nose. The effectiveness of different medications can vary between individuals, so don't be discouraged if the first few medications you try are not very effective. Keep trying out different ingredients until you find a brand that works with your system.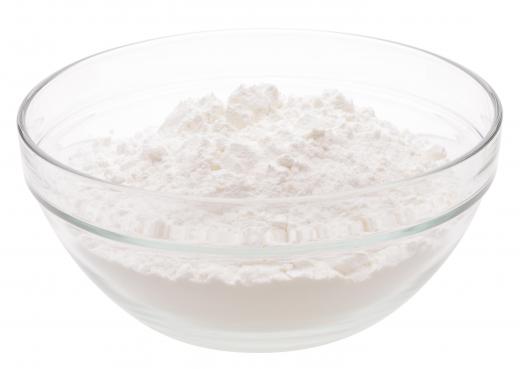 When applying a cream to treat this condition, following a few simple precautions can greatly increase the effectiveness of the medication. Always wash your hands before using a topical cream. Avoid touching the cream to your hands and instead apply the cream to a cotton applicator like a q-tip. Never use the same piece of cotton more than once, as this can contaminate the cream.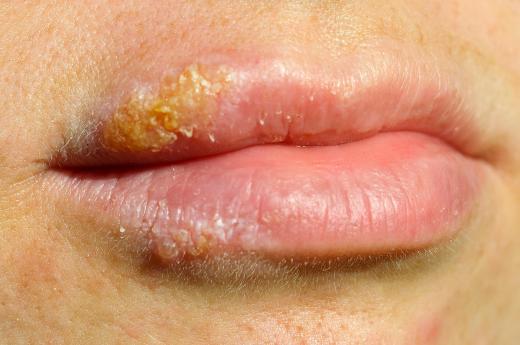 There are several over-the-counter and prescription medications available to treat the symptoms of nasal herpes. Abreva®, Denavir®, and Valtrex® are some of the most popular and effective antiviral drugs on the market to treat herpes. There are also drugs and ointments available that can soothe the uncomfortable symptoms of a herpes outbreak. Aspirin, camphophenique, and blister lip ointment can all help to stop or minimize itchiness and swelling associated with herpes.
During a nasal herpes outbreak, there are some additional steps you can take to treat the sores and speed along your recovery process. It is recommended that you refrain from touching the sores and hold off on kissing until the outbreak has healed. Applying cornstarch has been shown to ease some of the itchiness and help prevent scratching while the sores heal. Ice packs applied to the sores can also soothe itchiness and lessen swelling of the area.


By: StockPhotosArt

Oral medications may be used to treat facial herpes.

By: Elenathewise

It is important to wash one's hands before applying topical cream for nasal herpes.

By: pogonici

Aspirin may help minimize itchiness and swelling associated with herpes.

By: Yuriy Afonkin

Cornstarch can be used on herpes sores to dry them up and relieve itching.

By: Marco2811

Nasal herpes can occur when a cold sore spreads into the nasal passages.

By: jlcst

Use a cotton swab to apply medication to nasal herpes.

By: julaszka

Nasal herpes may cause itching and discomfort in the nasal passages.