How Effective is Arthritis Cream?
There is a wide variety of arthritis cream products on the market that range from pharmaceuticals to nutraceuticals, homeopathic, and holistic remedies. As with most medications, the success varies from person to person. Most people can find relief in some topical preparations if they look carefully and investigate the available options.
In many cases, the simplest, purest form of arthritis cream is the most effective. Arnica has been used since the 16th century as a homeopathic remedy for arthritis pain, joint and muscle pain, bruising, and breaks. People noticed that the mountain goats would eat this plant just before making their annual migratory trek over the mountains or if one of them had been injured by a fall. The results in humans were equally successful. In fact, broken bones have been misdiagnosed due to the arnica eliminating the bruising and other symptoms.
Using castor oil as an arthritis treatment has also been very successful. It is rubbed onto the painful area and then covered with wool. It is said that doing this before going to bed at night will relieve the arthritis pain in nearly all cases. Another very successful topical product is Tiger Balm®. This ancient Chinese formula was reintroduced to China in the early 1900s, and it contains camphor, cajuput oil, clove and cassia oils, menthol and mint.
Devil's claw and yucca, combined with B12, may be as effective as some prescription formulas. There are several potent arthritis products containing devils claw and yucca. It is considered an excellent way to reduce pain, swelling and stiffness for both acute and chronic arthritis pain. Other plant formulas containing salicylates (from the aspirin family) include meadowsweet and white willow. In addition, boswellia, cat's claw, curcumin, and turmeric exhibit anti-inflammatory properties and contain antioxidants that may aid in arthritis treatment.
Capsaicin is also found in some arthritis cream formulas. It is the active ingredient in chili peppers and, when applied topically, relieves pain by heating the area. This activates the nerve cells, which reduces the pain messengers to the brain. Whether eating chili peppers or applying them topically, the heat sends a message to the brain that the body is on fire, which in turn activates the endorphins to reduce pain. As with any product that uses heat to soothe the condition, it is important to avoid getting the cream in the mouth, eyes, and open wounds.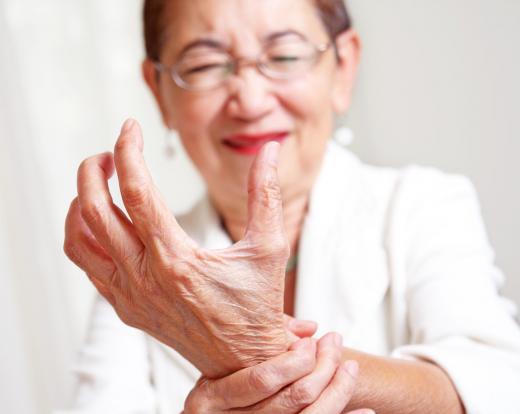 Arthritis creams containing chondroitins, glucosamine, MSM (Methylsuflonylmethane), and/or hyaluronic acid have also been very useful for some people, especially if they are combined with non-steroidal anti-inflammatory drugs (NSAIDS). NSAIDS are products such as aspirin, acetaminophen, and ibuprofen. Often, topical preparations are used instead of their oral counterparts to avoid damage to the kidneys, liver, and stomach. These remedies may help protect, lubricate, and regenerate the cartilage while relieving inflammation, swelling, and pain.
For more extreme cases of osteoarthritis and rheumatoid arthritis, prescription pharmaceuticals, in conjunction with oral arthritis medication will need to be considered. Side effects can include stinging and blistering of the skin, inflammation and irritation, and skin ulcers. With the vast variety of options available, it should be easy to find a remedy that relieves an individual's symptoms and is compatible with his or her body.
AS FEATURED ON:
AS FEATURED ON:

By: Fenton

Hands affected by arthritis.

By: atoss

Creams with capsaicin, a chemical that gives red peppers their heat, can be used to relieve arthritis pain.

By: ia_64

In many cases, the simplest, purest form of arthritis cream is the most effective.

By: maska82

Arthritis causes pain and inflammation in the joints.

By: designua

Arthritis cream alone will not be enough to sooth cases of rheumatoid arthritis.

By: joshya

Arthritis cream alone may not be an effective treatment for osteoarthritis.

By: Dave

Overweight individuals have an increased risk of developing arthritis.

By: designua

Prescription drugs may be recommended for the pain caused by osteoarthritis, which can lead to the severe degradation of cartilage on one or more joints of the body.

By: bst2012

Genetics and family history are among the risk factors for developing arthritis.