Is It Safe to Combine Cefuroxime and Alcohol?
There are no specific warnings against the use of cefuroxime and alcohol, but in some patients the combination may be ill-advised. Patients with a history of high alcohol consumption may want to discuss this when a care provider recommends cefuroxime therapy. The combination can also be a concern in cases where a patient has underlying liver or kidney problems, which may necessitate a dosage adjustment and some lifestyle changes to reduce risks.
This drug is an antibiotic in the cephalosporin family, used to treat bacterial infections. People with existing liver and kidney disease can be at risk of complications, especially if they combine cefuroxime with alcohol. The alcohol can overload their livers in combination with the medication and may interfere with metabolism, which could lead to abnormal levels of the drug in the bloodstream. It might become less effective, or could rise in concentration and increase the risk of side effects.
Some patients experience extreme nausea, vomiting, and intestinal cramping when they combine cefuroxime and alcohol. This tends to be more common when people have a history of alcoholism or heavy drinking. They may need to temporarily stop drinking or cut down on consumption while taking the antibiotic to decrease the chance of experiencing these unpleasant side effects. People with concerns about alcohol consumption may want to bring them up to discuss treatment options.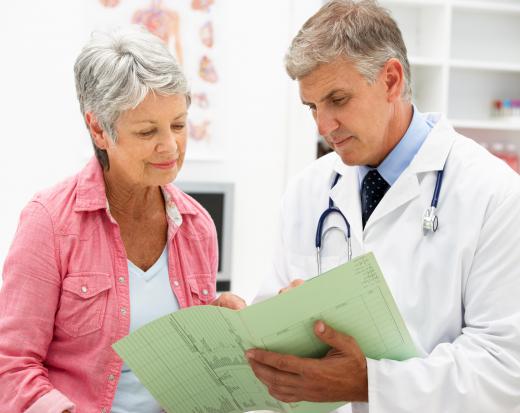 In people who are healthy, with no history of heavy alcohol consumption, there are usually no specific risks with cefuroxime and alcohol. Patients who notice symptoms like nausea, dizziness, or disorientation after combining the two can discuss this with a medical professional. They may be advised to avoid alcohol for the duration of therapy to limit the chance of future interactions. It's also possible that these side effects could be caused by the medication alone, in which case they may continue after the patient stops drinking, indicating that it may be necessary to change to a different antibiotic.
Medical professionals may recommend against combining cefuroxime and alcohol from the very start with the goal of preventing complications. This may be based on experience with prior patients or issues in a patient's history that might increase the chance of a bad reaction. People who are not sure about whether the combination is safe can ask for advice, and may receive specific information on how many drinks are safe and whether they should avoid hard alcohol while taking the antibiotic.
How does Cefuroxime Work? 
Cefuroxime comes in a tablet, or liquid form under the name Ceftin and doctors prescribe it to fight bacterial infections. Doctors prescribe cefuroxime to patients with a wide range of infections, including:
Urinary tract infections
Impetigo
Otitis media
Pharyngitis
Doctors may prescribe cefuroxime for other medical issues in addition to those above, but these are the most common. 
Cefuroxime is taken by mouth and interferes with the bacteria walls. Once this happens, the bacteria cell walls break and die. The amount needed differs from patient to patient, depending on the infection they are battling. 
The cefuroxime tablet can be taken with or without food. However, the liquid form must be taken with food. It is crucial to take medicine exactly as your doctor has prescribed it to avoid complications. Do not crush the tablets. If you plan on drinking alcohol while on cefuroxime, food may be beneficial to prevent sickness. 
After Taking Cefuroxime, When is It Safe to Drink Alcohol Again? 
As previously stated, there are no warnings against drinking alcohol with cefuroxime, though it can increase side effects or harm those at risk. However, if you have been advised to avoid alcohol while taking cefuroxime, it is recommended to wait 72 hours after your last dose of any antibiotic before you can drink alcohol. 
The alcohol won't prevent the cefuroxime from working, but it could prevent your infection from healing in other ways. Although there are no direct risks of combining cefuroxime with alcohol, alcohol itself naturally weakens the immune system. So, suppose you are battling a bacterial infection. In that case, it may be in your best interest to avoid alcohol altogether until you have finished your medicine and are no longer experiencing symptoms. 
Avoiding alcohol, even after finishing your medication, ensures your immune system can fully recover. Alcohol not only weakens your immune system but could prevent you from getting enough sleep, which also weakens the immune system. 
I'm Taking Cefuroxime and Might Drink Later. How Do I Know if I'm at Risk? 
The best way to know if you are at risk and should avoid taking alcohol with cefuroxime is to first talk to your doctor. Those battling kidney or liver disease and/or alcoholism should already have received a note from their doctor that taking the two together may not be safe or recommended. However, there are other precautions people should take just in case they may be at risk of increased side effects or complications. 
Before taking the medicine, you should tell your doctor about any other supplements, drugs, alcohol, or medicine that you regularly intake. They will be able to tell you if you should stop taking any of those substances while on this antibiotic. Additionally, your pharmacist can provide you with the ingredients so that you can notify your doctor if you are allergic to any of the ingredients in cefuroxime. 
Understanding any additional risk factors when taking cefuroxime is crucial for those who may need further precautions when taking the antibiotic. This is especially the case if you know you may drink alcohol at one point while taking the drug. One or two drinks now and then may not harm your body at all, but consuming large amounts of alcohol is rarely safe.
I Drank Alcohol with Cefuroxime and am Experiencing Side Effects. When Should I Talk to My Doctor? 
Side effects such as nausea, vomiting, and diarrhea are normal while on cefuroxime. These side effects are also normal after drinking too much alcohol. However, you should talk to your doctor if symptoms persist and are severe. If you begin experiencing any of the following symptoms, you should speak with your doctor immediately. 
Rash
Hives
Itching
Trouble breathing or swallowing
Wheezing
Swelling in the face, mouth, or eyes
Bloody stools
Nausea, vomiting, diarrhea, or stomach cramps up to two months after finishing treatment
If you realize you are experiencing symptoms outside of these side effects, still talk to your doctor in case they could be rare and become deadly. 
When taking any medicine, it is necessary to consider the implications of taking it with alcohol. Talking to your doctor honestly about your habits is the only way to ensure you are taking cefuroxime correctly.
Frequently Asked Questions
Is it safe to drink alcohol while taking cefuroxime?
No, drinking alcohol while taking cefuroxime is not safe. Alcohol can have negative side effects and decrease a drug's effectiveness. Alcohol with cefuroxime can increase the likelihood of adverse symptoms, including nausea, vomiting, headaches, dizziness, and sleepiness. Additionally, it may raise the danger of liver injury and other severe health issues. As a result, it is advised not to drink alcohol while taking cefuroxime.
Can I consume alcohol after taking cefuroxime?
Alcohol use is not advised after taking cefuroxime. It is advised to avoid alcohol for at least 24 hours after taking cefuroxime. This will guarantee that the medication has had enough time to enter the body thoroughly and exert its effects.
What are the dangers of mixing alcohol and cefuroxime?
Cefuroxime and alcohol interactions might result in nausea, vomiting, headaches, dizziness, and sleepiness. Additionally, it may raise the danger of liver injury and other severe medical issues. As a result, it's crucial to refrain from drinking alcohol when taking cefuroxime.
Can I drink wine while taking cefuroxime?
Wine consumption is not advised if you are on cefuroxime. Wine contains alcohol, which can reduce the effectiveness of the drug and cause adverse side effects. The best course of action is to abstain from all alcohol while taking cefuroxime.
What should I do if I accidentally mix cefuroxime and alcohol?
Call your doctor right away if you unintentionally mix alcohol and cefuroxime. Your doctor might advise you to take an alternative prescription or change the dosage of cefuroxime depending on how much alcohol you've consumed. It is important to follow your doctor's instructions to ensure your safety and the effectiveness of the medication.
AS FEATURED ON:
AS FEATURED ON:

By: 7activestudio

People with preexisting liver disease should not combine cefuroxime with alcohol.

By: Monkey Business

Patients with a history of excess alcohol consumption may want to discuss the pros and cons of cefuroxime treatment with their doctor.

By: alexandre zveiger

People may experience nausea and vomiting if they combine cefuroxime with alcohol.

By: KoMa

Patients with a history of heavy alcohol consumption should avoid taking cefuroxime.

By: Lichtbildnerin

Healthy patients with no history of heavy alcohol consumption may have no specific risks when combining cefuroxime and alcohol.