Is It Safe to Combine Diazepam and Tramadol?
In terms of drug interactions, the combination of diazepam and tramadol is considered by most medical professionals to have moderate risks and therefore should be avoided when possible. Diazepam, a benzodiazepine, is used in the treatment of anxiety disorders and as a additional medication used in the treatment of seizures. Tramadol, a pain medication similar to narcotics, is used to treat severe or chronicle pain. Many side effects for these medications are the same, so combining them increases the likelihood or severity of occurrences. The risks associated with diminished alertness, seizures, difficulty breathing and a depressed central nervous system are of primary concern.
Side effects such as sleepiness, dizziness and an overall diminished sense of alertness are common to both diazepam and tramadol. Drowsiness and mild dizziness are common side effects for many medications, but combining two medications with similar effects typically intensifies the resulting side effects. As such, patients who must maintain a treatment regimen that involves taking both of these medicines should exercise extreme care when driving, operating heavy equipment or doing other activities that require alertness.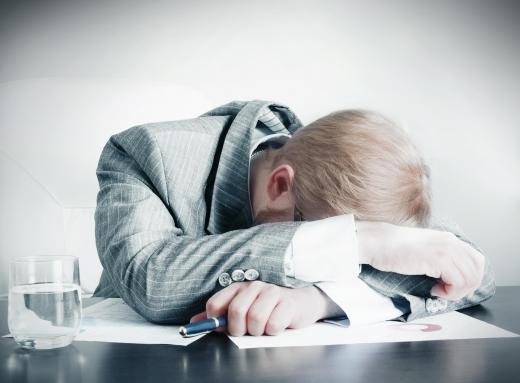 Aside from increased drowsiness, taking diazepam and tramadol can also depress the central nervous system. Symptoms of a depressed central nervous system include slurred speech, blurred vision, reduced pain response, a staggered gait, poor coordination and other symptoms similar to intoxication. Initially, patients might feel only increased sleepiness, but continued treatment can depress other central nervous system functions, making it difficult for the patient to complete daily activities. Severe central nervous system depression can lead to eventual coma and other, more serious complications.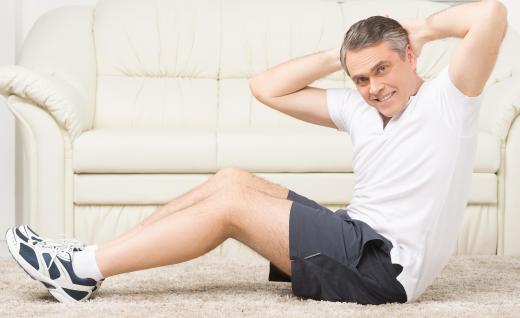 The warnings for both diazepam and tramadol include an increased risk of seizures. For individuals who have a history of head trauma, seizure disorders and certain types of metabolic disorders, the risks of a seizure while taking either tramadol or diazepam is considerably higher. Treatments that involve the use of both of these medications are widely considered to pose a medically unacceptable risk of seizure, especially in patients who have a predisposition to seizures.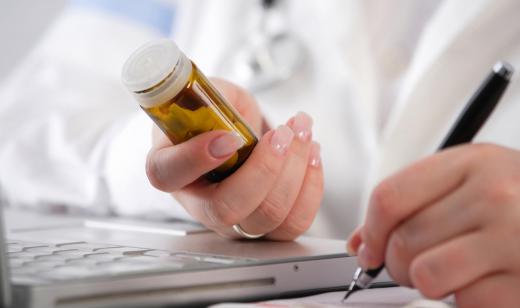 Respiratory system depression is another risk that is associated with combining tramadol and diazepam or other similar medications that have sedative properties. Each medication separately lists difficulty breathing as a possible serious side effect. Concomitant use of these medications synergistically increases the risks associated with a depressed respiratory system. The patient's inhaling and exhaling slows, resulting in increased carbon dioxide and decreased oxygen in the bloodstream. Some cases of respiratory depression can, in worst-case scenarios, lead to complete respiratory arrest, brain damage or even death.
Although classified individually as moderately risky, the use of tramadol and diazepam simultaneously is exceptionally risky for certain patients. People who have a history of seizures, cardiovascular or kidney disease, asthma and other breathing difficulties or a drug or alcohol addiction are strongly advised against concomitant use. When combined usage is unavoidable, close monitoring by medical professionals is strongly recommended.
How to Get Tramadol Out of Your System
Many people believe drinking water and exercising will allow you to sweat medicine out of your system faster. However, if you're trying to flush out tramadol to take diazepam, these actions won't help you metabolize the tramadol more quickly.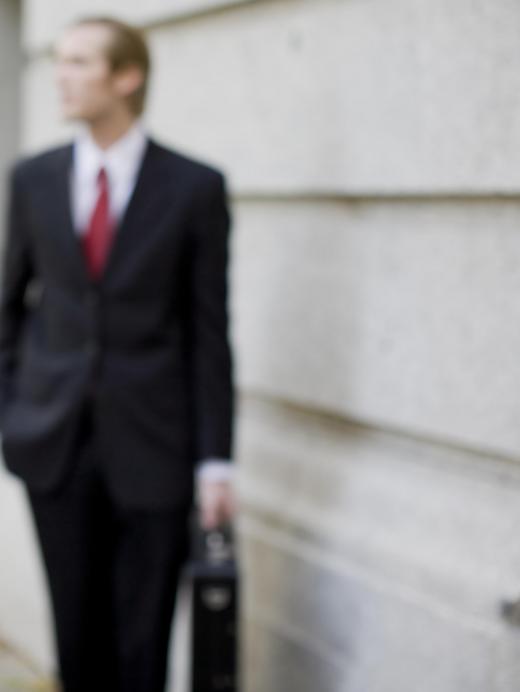 You have to wait to allow your body time to break down and process the medication before it will eliminate the tramadol. If you believe you've taken too much of the drug, naloxone can help stave off dangerous respiratory effects. Scientists have found that the most effective way to get tramadol out of your system is, ironically, through a combination of naloxone and diazepam. 
How to Get Diazepam Out of Your System
You should allow diazepam to progress through your system naturally if possible. It's essential to take precautions if you're trying to get this substance out of your system to take tramadol. Depending on how long you've been using diazepam, there's always the chance that your body will respond negatively if you suddenly stop taking it. 
It takes approximately ten days to get Diazepam out of your system. The drug is fast-acting and long-lasting, so ensure that it is out of your system before taking medicine like tramadol if you haven't consulted with a physician. 
In severe cases, you may experience some adverse side effects even if you haven't taken diazepam for a few days before taking the tramadol. You may encounter nausea, headaches, shivering, and other withdrawal symptoms if your body has become dependent on the drug or if it has remained in your system. 
Drug Interactions
Though there are some medications that you shouldn't use together, no matter what, you can use many substances simultaneously without dangerous interactions. Though tramadol and diazepam will react poorly, there may be other options for you to use in order to control your symptoms. 
If you need both of these medications, ask your doctor if it's possible to take them in a way that doesn't adversely affect your health. You can also ask your doctor to change the doses for lower side effects. If they advise against it, however, do not attempt to take both drugs together. 
When To Contact The Doctor
Contact your doctor if you are experiencing restlessness, nausea, diarrhea, vomiting, muscle spasms, fever, twitching, a fast heartbeat, or if you hear or see things that are not there. These symptoms may have to do with a condition called serotonin syndrome. If you are taking other medicine that affects serotonin levels in your body, you may have a higher risk of getting this serious condition.
The medicine to combat this particular syndrome may cause you to be irritable or to exhibit other abnormal behaviors. The treatment can cause you to become more depressed or to have suicidal ideation, so make sure that everyone involved in your medical care knows if you are taking tramadol or diazepam.
Additional Side Effects
If you wake up easily, have trouble going to sleep, become restless, or have a massive increase in energy, notify your doctor immediately. Additionally, consult emergency services if you begin to have any strong or sudden feelings of being violent, scared, angry, nervous, or restless.
If you or anyone in your family has tried to commit suicide or has bipolar disorder, be sure to disclose this information to your doctor. They may prescribe you a different medication to avoid negative side effects. 
These medicines can cause severe allergic reactions, including angioedema, anaphylaxis, or skin conditions such as epidermal necrolysis. These reactions require immediate medical attention as they can be life-threatening. Call your doctor immediately if you have skin that is blistering, itching, peeling, loosening, or forming a rash. 
Likewise, if you develop chills, red, irritated eyes, a cough, or red skin lesions, contact your physician immediately. You can also suffer from ulcers, sores, sore throat, difficulty swallowing or breathing, white spots in the mouth, swelling of the hands, face, mouth, or throat, and severe tiredness or weakness when using these medications together.
Knowing the potential risks of taking a specific medication is vital to your health and well-being. If you have any questions about these drugs, or questions about your medication in general, visit your primary care physician or a local pharmacy for advice.
AS FEATURED ON:
AS FEATURED ON:

By: oporkka

Drowsiness is a common tramadol side effect, and adding diazepam may make it difficult to stay awake.

By: BlueSkyImages

Diazepam can be used as a muscle relaxant to treat muscle strains associated with vigorous exercise.

By: emiliau

Doctors should carefully look at a patient's other medications before prescribing drugs that commonly interact.

By: lacamerachiara

Patients should not combine diazepam or tramadol with alcohol.

By: bellemedia

Taking a combination of diazepam and tramadol can result in blurry vision and slurred speech.

By: LoloStock

Both diazepam and tramadol depress the body's central nervous system.

By: Ambrose

Although commonly used to treat pain, some side effects of taking Tramadol can be beneficial in treating premature ejaculation.

By: SEPULTURA_FROM_HELL

Both diazepam and tramadol can cause dizziness as a side effect, and combining the two can intensify that dizziness.

By: Ljupco Smokovski

Side effects of diazepam and tramadol may include difficulty breathing.