Should I See a Dermatologist for Eczema?
Whether or not you should see a dermatologist for eczema largely depends on the severity of your problem. If the condition is fairly mild, you may want to try to handle it yourself. For more severe problems, it is likely in your best interest to have professional assistance managing and monitoring the condition.
Eczema is a skin condition whose cause is unknown. A person can live for decades before the problem suddenly arises, and individuals can suffer from eczema in varying degrees. For some people, the problem is fairly mild and may be contained in a limited area. For others, the itching, swelling, and burning associated with this condition may be severe, and it may occur in multiple sites on the body. Where your problem is located and the severity of it should factor into your decision to see a dermatologist for eczema.
If you feel that your condition is mild, you may want to try over-the-counter remedies before seeking medical attention. As there is no cure, there is generally no reason to go to a dermatologist if you can manage the problem yourself. If you decide later that it may be better for to get professional help, it will not be too late.
For problems that are severe or that can be severe at certain times, you may want to consider getting medical attention right away. It is also best to get a doctor's help if the problem arises in a sensitive area where over-the-counter medications may cause irritation. Although he cannot cure you, there are several benefits that you may experience by seeing a dermatologist for eczema. To begin with, you may receive valuable information about the condition. You could do research on your own, but it is best to have a professional who can clarify any misunderstandings and provide answers to questions that may be unanswered.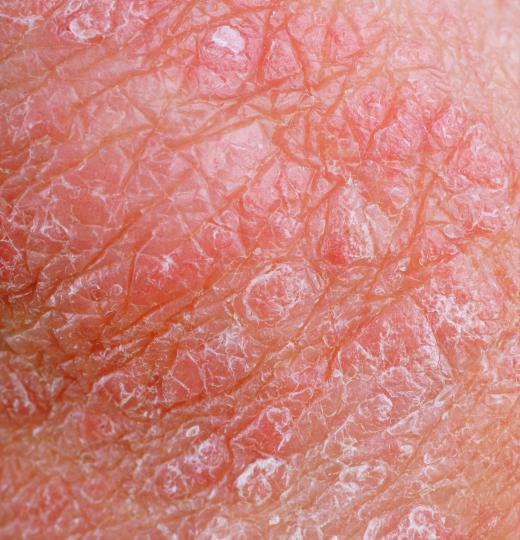 By seeing a dermatologist for eczema, you will also have a professional to help manage the condition. Over-the-counter medications may not work to your satisfaction, and you may experience better results from prescription medication. Allowing a doctor to determine your course of treatment may be beneficial because he may realize that you need a combination of medications, and he may be able to give you an estimate of how long it will be before you can expect the effects to set in.
Dermatologists also tend to advise their patients on lifestyle changes that can help them to deal with this condition. A link is commonly made between eczema and allergies. Your dermatologist may conduct tests and make assessments that help him to advise you of food and other items that you should avoid. He may provide you with advice regarding beneficial changes to your bathing habits or your skin-care regimen. Another important benefit of a dermatologist is that she can help you to monitor the condition.
AS FEATURED ON:
AS FEATURED ON:

By: carroteater

A cream for treating eczema.

By: quayside

Eczema is a condition where skin may be itchy, red, dry, and cracked.