Osteophytes is the medical name for the overgrowth of bone tissue more commonly called "bone spurs." Despite the term "spurs," they are actually small round lumps of extra bone that grow around joints. Osteophytes are the body's attempt to compensate for existing bone and ligament degeneration due to age or injury. Unfortunately, the body's attempt to heal itself this way is unsuccessful.
Bone spurs are formed by the body for the purpose of limiting or stopping motion in a deteriorating joint that becomes too loose. Since degenerative joint conditions are characteristic of athletes and the aged, osteophytes are common in those with sports related injuries or arthritis. In fact, they often cause arthritis, as well as a condition called spinal stenosis. Other factors in the development of spurs include bone deformations, fractures, hereditary factors and poor posture.
Osteophytes are most often found along the spine, but they may be present on any bone in the body. Though not a source of pain themselves, they may create pressure on any of the nerves that branch out from the spinal column to result in painful and sometimes debilitating medical conditions. In many cases, a person with bone spurs may never suffer any symptoms.
When symptoms do exist, they are usually due to pressure on any number of nerves in the body. Tingling or numbing sensations in the arms, hands, legs or feet can signify the presence of osteophytes along the spine. It is also common to experience muscle cramping, spasms or weakness. Depending on the size and location of the spurs, it is possible for sufferers to lose the ability to move part of their body. When they are present on the upper part of the vertebrae in the neck region, symptoms can include headaches, dizziness and general neck pain.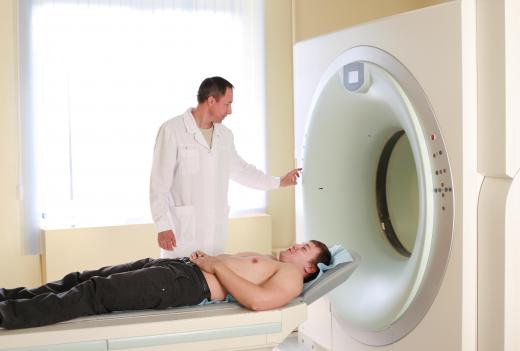 The symptoms that result from osteophytes are also characteristic of other medical problems. To be certain that they are in fact caused by bone spurs, a medical professional will perform x-rays, magnetic resonance imaging (MRI), computed tomography (CT) scans and electroconductive tests to assess nerve function. Treatment may include anti-inflammatory medications such as cortisone, rest, physical therapy and, in severe cases, surgery.
What Causes Osteophytes?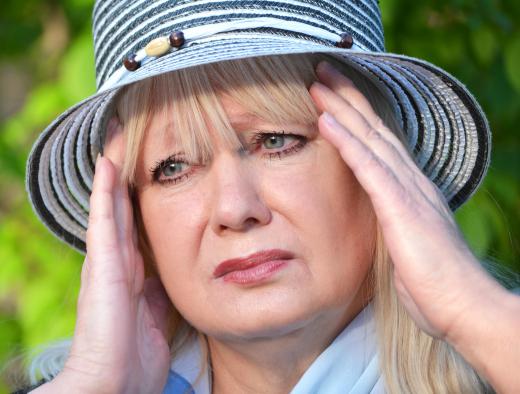 So, what exactly causes osteophytes? Keep in mind that osteophytes are small projections that can protrude from joints throughout the body, particularly the spinal column. They are also called bone spurs, and they can grow off of the bone if the bone is exposed to a lot of irritation.
Even though there are a lot of potential causes of osteophytes, one of the most common causes is osteoarthritis. This is one of the most common chronic medical conditions from which people suffer, and it can lead to the development of bone spurs. When someone has been diagnosed with arthritis, the joints throughout the body can be impacted significantly. This is a condition that can lead to a significant amount of inflammation, and it could contribute to the development of bone spurs. As the cartilage that lines the joints starts to degrade, osteophytes could develop.
What Are the Symptoms of Osteoarthritis?
Because osteoarthritis can lead to the development of osteophytes, many people are curious about the symptoms of osteoarthritis. Some of the most common symptoms include:
Joint Pain: Joint pain is the hallmark symptom of osteoarthritis. Osteoarthritis can show up just about anywhere in the body; however, a lot of people notice this condition and their knees, hips, ankles, and shoulders.
Reduced Range of Motion: Individuals who suffer from osteoarthritis may also notice that they do not have the same range of motion as they once did. For example, people might not be able to step as far because of osteoarthritis.
Swelling: Some individuals who suffer from osteoarthritis might also notice swelling of the joints. For example, if individuals have arthritis in their hips, they might notice that their hips begin to swell up.
Redness: There are some situations where people who suffer from osteoarthritis might also notice redness. Redness is a sign of inflammation, and it can make the joint feel warm.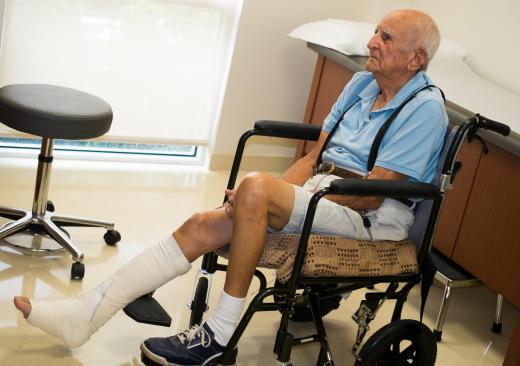 Keep in mind that osteoarthritis can present differently in different people. Not everyone who suffers from osteoarthritis will develop osteophytes. Furthermore, there are other possible causes of osteophytes as well. Osteoarthritis is just one of the most common causes.
Is Disc Osteophyte Complex the Same as Herniated Disc?
There are some people who get disc osteophyte and herniated disc confused. It is true that one of the most common locations of osteophytes is in the spinal column. It is also true that a herniated disc can develop in the spinal column. Even though both of these medical problems impact the back, they are different things.
An osteophyte is a bone spur that develops in the body. It is possible that someone could develop a bone spur in the back. This is called a disc osteophyte. For example, if someone has a bone spur in the back, this could irritate the spinal column, leading to a wide variety of symptoms. For example, individuals who have a disc osteophyte in the lumbar region could notice shooting pains that travel from the back down the leg. This develops because the disc osteophyte could compress the nerve. At the same time, this is not the same thing as a herniated disc.
What Is a Herniated Disc?
A herniated disc takes place when one of the disks that usually divide the vertebrae ruptures. These discs are important because they act as a cushion in between the vertebrae in the spinal column. Over time, these discs could start to dehydrate, making them more prone to rupturing. Or, someone could be involved in a traumatic accident, such as a motor vehicle collision, which could lead to a herniated disc.
The most common location for a herniated disc is just between L3 and L4, or centered between L4 and L5. If someone suffered a herniated disc in this location, the vertebrae collapse on one another. This leads to a significant amount of inflammation, and it could irritate the spinal nerves in this location. For example, individuals who have a herniated disc in this location may notice shooting pains that travel from the back into the legs. Because the symptoms are similar to those of a disc osteophyte, it is easy to get the conditions confused.
How Is a Herniated Disc Treated?
There are multiple treatment options available for a herniated disc. Even though surgery is common, it is not universal. Individuals who undergo surgery for a herniated disc typically receive a spinal fusion. The goal is to fuse the two vertebrae together to prevent them from rubbing against one another. This can treat the back discomfort associated with the injury.
AS FEATURED ON:
AS FEATURED ON:

By: peterjunaidy

A picture of a healthy spine and one with osteophytes, also called bone spurs, connected with osteoarthritis.

By: paisan191

A woman with bone spurs in her neck.

By: Konstantin Sutyagin

Some bone spurs can be identified through the use of a CT scan.

By: elizalebedewa

Osteophytes that are located in the upper vertebrae can lead to dizziness and headaches.

By: Fotoluminate LLC

Osteophytes may occur after a fracture.