What Are the Common Causes of Brown Semen?
There are several common causes of brown semen, most of them relatively benign. Most of the time, it's caused by blood in the semen, particularly older blood that's been in the testicular area for some time. This is often caused by trauma to the testicles, but can be due to other conditions, including infections. Certain dietary habits can also cause discolored semen. Rarely, brown semen is indicative of a more significant issue, like testicular cancer.
Trauma
Having blood in the semen, also known as hematospermia or hemospermia, is one of the most common causes of brown semen. It's most often the result of trauma to the testicles or prostate, but can also happen because of a medical condition. Activities that put pressure on the testicles, such as bicycle or horseback riding may cause trauma, as can strenuous sexual activity, straining to ejaculate, or injuries. It can also be the result of medical procedures such as a vasectomy or prostate biopsy.
As long as there's no other apparent injury or intense pain, hematospermia is usually not serious, and often clears up on its own in a few days. To help relieve pain and promote healing, a man should use ice, anti-inflammatory medications, or painkillers as appropriate. He should also avoid strenuous activity, and see a healthcare professional if the discoloration remains after a week or two.
Infections and Medical Conditions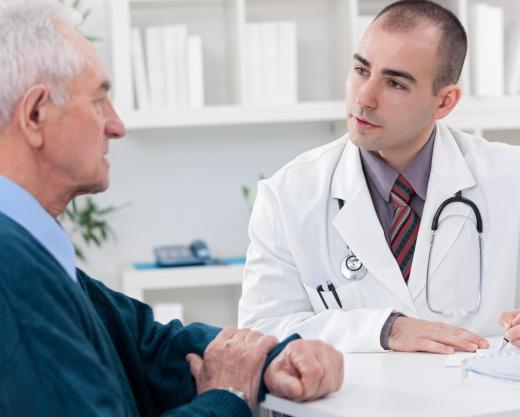 Infections of the prostate, urethra, or seminal vesicles sometimes cause hematospermia. A number of bacterial infections, including sexually transmitted diseases (STDs) like chlamydia or gonorrhea can have this effect. Men who have these infections might also notice a foul odor with the discharge. Besides infections, obstructions of any of the reproductive ducts can cause bleeding, as can conditions like an enlarged prostate gland, human immunodeficiency virus (HIV), leukemia, and hypertension.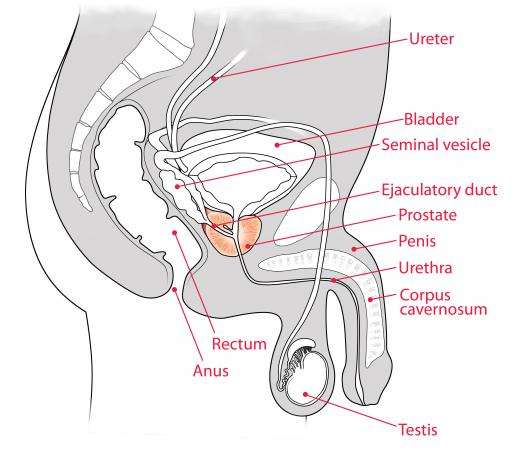 Men who think they might have an infection should see a healthcare professional, since they likely will need an antibiotic. They should not have sex until they're totally well to avoid passing on the infection to a partner. Those who think they may have brown semen because of another underlying medical condition should also see a medical professional to get a clear diagnosis and rule out the possibility of other health problems. This is particularly important for older men, since they are more prone to prostate problems.
Diet
Another factor may affect the color of semen is diet. Some men who eat a high protein diet, such as that for bodybuilding, for a long time get brown streaks in their semen. Taking very high levels of B vitamins can have a similar effect. Additionally, eating lots of spicy foods or consuming lots of caffeine or alcohol can irritate the prostate gland, which can lead to bleeding. In most cases, changing the diet resolves the discoloration.
Tumors
In rare cases, brown semen can be caused by tumors or polyps in the reproductive system. Sometimes the growths are benign, as in the case of benign prostatic hypertrophy, but in other instances, discolored semen can indicate cancer in the prostate, testicles, or bladder. Older men are most at risk for these types of tumors, as are those who are Caucasian and those who smoke or have an undescended testicle.
If a man is diagnosed with a growth, a medical professional will first do further tests to determine if it is cancerous. Sometimes, benign polyps or tumors can develop in the reproductive organs or ducts. In cases where the growths turn out to be cancerous, a man can discuss the best course of action, such as radiation or chemotherapy, with his healthcare provider.


By: pershing

Riding a bicycle can cause trauma to the testicles and result in brown semen.

By: marinasvetlova

Sexually transmitted diseases and other bacterial infections can cause brown semen.

By: PhotoEd

Eating different types of food, such as spicy meals, can irritate the prostate gland and cause brown semen.

By: Igor Mojzes

Older white men have a higher risk of developing tumors that can cause brown semen.

By: kocakayaali

Semen is produced in the testes, which are contained in the scrotum.

By: peterjunaidy

Brown semen can sometimes by the result of a prostate biopsy.