What are the Common Losartan Side Effects?
As with many prescribed medications, there are some associated side effects with the drug losartan, which range from mild to severe. The common losartan side effects include problems with nausea and diarrhea, while the more serious side effects may include irregular heart beats and fainting. If symptoms appear after taking losartan, it is recommended that the patient contact a doctor for further instructions, though in the case of severe reaction, seeking emergency care may be necessary. This medication is used to treat a variety of conditions including high blood pressure, congestive heart failure, and to protect the kidneys from damage in many diabetes patients. Losartan is classified as an angiotensin and its function is to relax and widen the tissues of the blood vessels.
Some of the most common losartan side effects known are dizziness, fatigue, and diarrhea. Nausea and vomiting may occur as well. For many patients, these adverse symptoms disappear shortly after the initial few weeks of taking the drug, but if the problems persist, it may indicate the patient is having issues tolerating the drug, and a new medication may be needed. Patients with long term common symptoms should discuss the problem with a medical professional for accurate advice. These side effects are not considered to be life threatening and are often minor.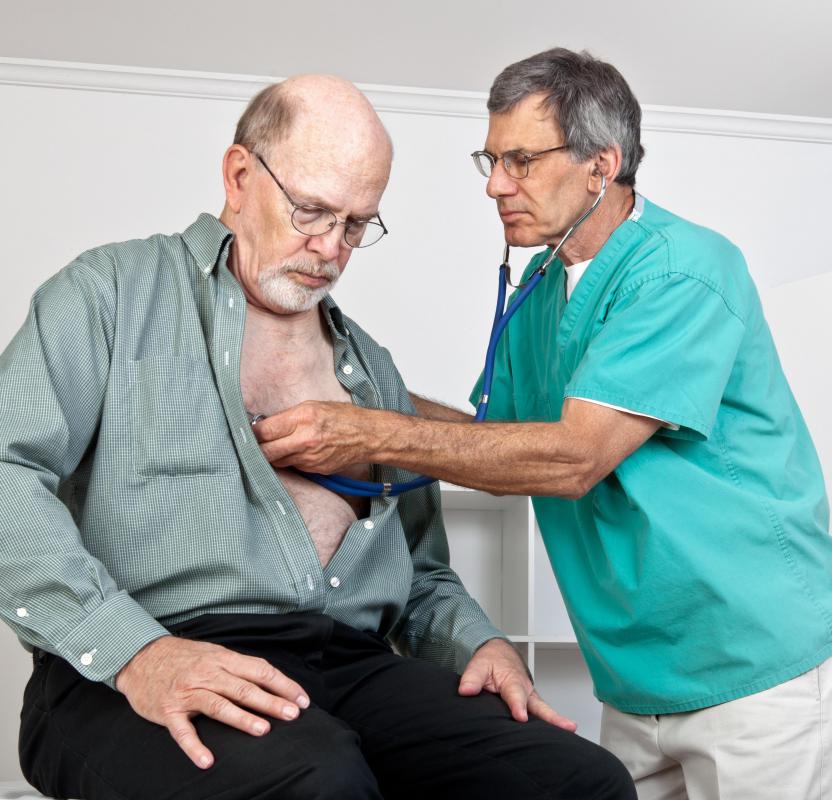 For some people, the losartan side effects are more serious. Some of the moderate symptoms of intolerance include the appearance of a rash, difficulty breathing, and facial swelling including the swelling of the tongue and lips. Itching and swallowing difficulties have been reported as well with the use of this drug. In some cases, the person taking losartan may experience pain and a tight feeling in the chest. Despite these issues, it is important to continue with the medication until a doctor has ordered the dosage to be stopped or changed.
The serious side effects of losartan are low blood pressure, extreme vision changes, and fainting or easily becoming light headed. Stomach pain with or without nausea and muscle cramps are also associated with serious reactions to this medication. The drug may affect the kidneys, resulting in noticeably darker urine, less urine output, and yellowing of the eyes. If the severe losartan side effects manifest, it is recommended the patient seek emergency medical care and call the prescribing doctor as quickly as possible. While these symptoms aren't common, it is important that they are addressed immediately.
By: Jeanette Dietl

Stomach pain can be a serious reaction to losartan.

By: 9nong

Dizziness is a common side effect of losartan.

By: forestpath

One possible side effect of Losartan is an irregular heart beat.

By: ampyang

Taking losartan can cause some people to develop a rash.