What are the Different Types of Painkillers?
Painkiller medications are formally called analgesics. Pain is relieved either by blocking pain signals to the brain or by interfering with those brain signals. There are both narcotic and non-narcotic options that deal with varying degrees of pain.
A nonsteroidal anti-inflammatory drug (NSAID) is a non-narcotic medication that offers pain relief while lowering fevers and working against inflammation. This type is called nonsteroidal to differentiate it from steroids, the most common form of anti-inflammatory medications. Some types of NSAIDs are aspirin, ibuprofen, and diclofenac.
The major side effect of NSAIDs is that they cause the blood to thin and can therefore affect clotting. Many heart patients take aspirin on a regular basis since it helps the blood move through the heart more efficiently. The thinning that helps on a daily basis makes for a dangerous situation when it comes to surgery. This means anyone taking aspirin regularly must discontinue their regiment before going into a planned surgery.
Acetaminophen is non-narcotic and paracetamol based. It is sold under names like Tylenol® and Panadol®. Like NSAIDs, acetaminophen is a painkiller and fever reducer. It does not reduce inflammation, which is the one major difference in symptom relief.
Acetaminophen is inexpensive and good for everyday pain relief, and it is considered a safe drug when used according to directions. It does not thin the blood like NSAIDs, but it can cause liver damage when taken improperly. Acetaminophen is often found in other drugs, like sinus medication and cold medicines, so those with liver issues or who are taking this drug on its own should check the labels of all medications for this ingredient.
Narcotic drugs are the strongest type of painkillers. Opioids are any kind of drug that has effects similar to opium, which means that they directly affect the central nervous system and confuse signals that are sent to the brain. They are often mistakenly called opiates, but opiates are actually made from the alkaloids in opium and are a type of opioid.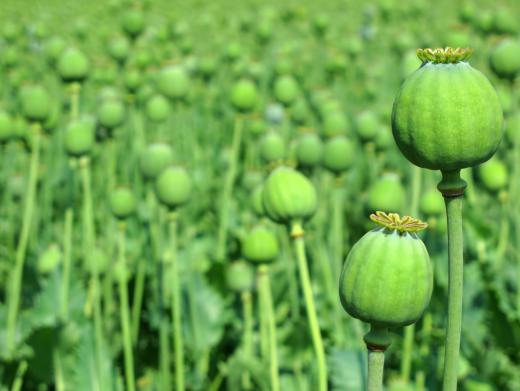 There are three divisions of these drugs: natural opiates, semi-synthetics, and synthetics. Natural opiates are made from opium and include morphine and codeine. They are used primarily in the medical field for post-surgical recovery and in a selective manner since they are highly addictive. Semi-synthetic opiates include the illegal drug heroin and the prescribed ocycodone. Fully synthetic opioids include pethidine, also known as alodan or demerol, methadone, and fentanyl.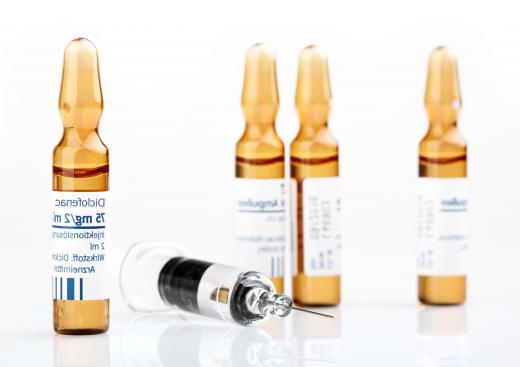 All of the medically used painkillers are considered safe when used appropriately and under the supervision of medical staff. There are extreme concerns for developing addiction in any of these drugs, so patients will be watched carefully to avoid this whenever possible.
AS FEATURED ON:
AS FEATURED ON:

By: Tyler Olson

Patients recovering from surgery may be given natural opiates for pain relief.

By: Ocskay Bence

Nonsteroidal anti-inflammatory drugs are used to relieve pain while lowering a fever.

By: kmiragaya

People are at risk of developing an addiction to narcotic pain relievers so they must be carefully monitored when taking when under a doctor's care.

By: peteri

Natural opiates, including morphine and codeine, are made from opium.

By: fovito

Diclofenac is a non-steroidal anti-inflammatory drug used to treat pain.

By: Anita P Peppers

Acetaminophen is a pain killer that is widely available over the counter.

By: blueskies9

Aspirin is an anti-inflammatory painkiller and a blood thinner.

By: Dennis Kennedy

Ibuprofen is an example of an example of a NSAID painkiller.