What are the Most Common Causes of a Breast Bruise?
The appearance of a breast bruise can often cause alarm in many women. It usually appears as a skin discoloration, which can be blue, green, or purple, in one or both breasts. One of the most feared causes of breast bruise is inflammatory breast cancer. Other common causes of breast bruise include injury or trauma to the breast, coagulopathy disorders, and blood-thinning medications. Wearing of ill-fitting bras may also result in the formation of a breast bruise.
One type of breast cancer that may cause breast bruise is inflammatory breast cancer. It usually occurs when cancer cells cause blockage in the lymph nodes of the breast. This type of cancer occurs very rarely. Symptoms include enlargement of the affected breast, skin discoloration that ranges from red to purple, appearance of dimples in the skin, and tenderness or pain. The breast may also feel warm to the touch, and the nipple may be flattened.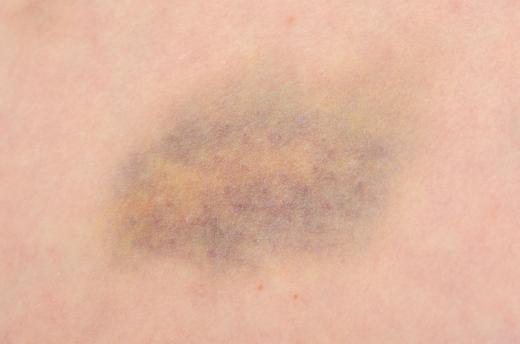 Trauma or injury to the breast can also lead to the formation of a breast bruise. It may be due to blunt trauma in the area, accidents, or fall. These injuries in the chest area may also result in a fractured rib, which needs to be evaluated by a physician. Depending on the severity of the trauma, the breast bruise can vary in size. Affected patients may observe skin discolorations and tenderness or pain in the affected breast area.
Women who wear ill-fitting bras can often observe discoloration in the skin of both breasts after taking their bras off. This may sometimes alarm them. This type of bruise, however, may disappear if use of such bra is discontinued.
Anticoagulant medications are drugs used to prevent the formation of blood clots in the body. They are also called blood thinners. Use of these drugs can frequently result in bleeding, which is why most patients taking them are monitored regularly. Bleeding under the skin can occur, not only over the breast area, but also in other parts of the body.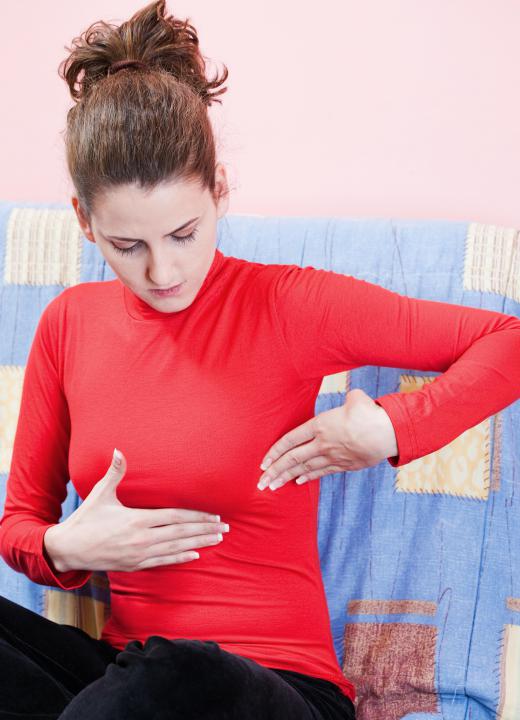 Patients suffering from coagulopathy disorders, also known as bleeding disorders, often develop excessive bruising in different parts of the body. Causes include heredity, liver disease, deficiency in Vitamin K, and use of anticoagulant medications. Women who find a breast bruise upon self-inspection are often urged to see their gynecologists or family physicians for evaluation.


By: Roman Samokhin

An ill-fitting bra may cause bruising on the breast.

By: Tim Glass

One of the most feared causes of breast bruise is inflammatory breast cancer.

By: roblan

Injuries or trauma are common causes of a breast bruise.

By: Arto

Blood-thinning medications may cause breast bruises.

By: Marin Conic

Breast cancer may cause bruises, signaling further examination of the issue.