What Are the Most Common Chicory Side Effects?
The most common chicory side effects include itching, skin inflammation, and skin redness. In addition, the side effects of chicory can include difficulty breathing and wheezing. Chicory can cause drug interactions and should not be taken with medications called beta blockers. Doing so can decrease the effectiveness of these medications, which are used to lower blood pressure and regulate the heart rate.
Other common chicory side effects include appetite suppression and weight loss. In addition, chicory can contribute to fatigue, lethargy, and drowsiness. Women who are pregnant or breastfeeding should never take chicory. Since chicory has the ability to stimulate menstruation, it may have the ability to induce miscarriages. Since it isn't known if chicory passes through breast milk, nursing mothers should refrain from consuming it.
Chicory leaves can be used in salads and chicory root is sometimes used with coffee. Drinking chicory tea can have a diuretic effect, meaning that it promotes urination. In medieval times, chicory was used as a laxative, to reduce a fever, to relieve headaches and to help alleviate inflamed eyes. Mixing chicory with coffee is very popular in certain regions of the world, but almost unheard of in others.
Chronic fatigue syndrome may also be included in the list of chicory side effects, so chicory should not be used by people who have been diagnosed with this condition. In addition, since other chicory side effects include bile stimulation, those who have gallstones should be monitored by a physician if they consume chicory. Other chicory side effects may include excessive belching, bloating, abdominal pains, and cramping.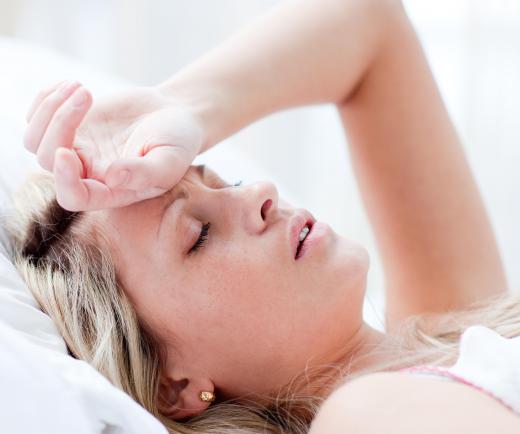 Triglycerides are a blood lipid, and like cholesterol, high levels can contribute to coronary artery disease. Chicory may help lower serum triglyceride levels, however, it is not known if consuming chicory will decrease levels of serum cholesterol. Common chicory doses include those between 4 and 14 grams. These are the most common doses given in the treatment of constipation and high triglycerides in adults. It is important to note, however, that people should not self-treat themselves with chicory for high triglycerides.
Since there are no recommended safe doses of chicory for children, they should not consume chicory. In addition, people with predisposing medical conditions or those who are taking medication should not use chicory because it can cause interactions. It is also not known if chicory can cause problems with the liver, kidneys, or cardiovascular system. Also, people taking other herbs or dietary supplements should not use chicory unless under the direct supervision of an experienced health care provider.
AS FEATURED ON:
AS FEATURED ON:

By: Africa Studio

Chicory might cause abdominal pain.

By: stevehudson

Chicory leaves can be used in salads.

By: WavebreakMediaMicro

Chicory may cause some individuals to feel fatigued or lethargic.

By: xjrshimada

Nursing mothers are advised to avoid consuming chicory.

By: roblan

Chicory can stimulate bile production, which could potentially exacerbate problems associated with gallstones.

By: matka_Wariatka

Chicory has the ability to stimulate menstruation.