What are the Symptoms of Sociopathy?
People suffering from sociopathy, or antisocial personality disorder, may display a wide range of behaviors associated with the disorder, which generally causes them to have an overall disregard for the needs and rights of others. One of the primary symptoms of sociopathy is chronic lying, which is often used to manipulate others. Sociopaths do not feel guilt or remorse for hurting other people, though they are often superficially charming and likable. They typically see themselves as superior to other people, and have a general disregard for societal norms and rules. They also tend to be impulsive, making irresponsible decisions and engaging in behaviors that hurt other people.
Pathological lying is one of the symptoms of sociopathy that most patients display. Sociopaths are highly manipulative and will do anything to get others to do what they want. This often includes lying, either directly or by pretending to think or feel things they really do not. In most cases, they are extremely convincing and able to fool others into believing them.
A lack of feeling of regret or shame is another of the symptoms of sociopathy. People with the condition often use or hurt other people for their own benefit and have no concern for how this makes them feel. They themselves typically only feel very shallow emotions, and are not really capable of loving others; they are also not usually capable of empathy and in fact show scorn for emotion in others. They are often good at pretending to be pleasant and likable, however, and can typically mask their true nature when interacting with people.
Most people with sociopathy are highly egocentric, with an inflated sense of superiority. They consider themselves to be better than everyone else, which typically means they have little regard for the rules and ethics of society. Their behavior often reflects an overall scorn for societal norms, and an overall sense of entitlement due to their idea that they are superior to others.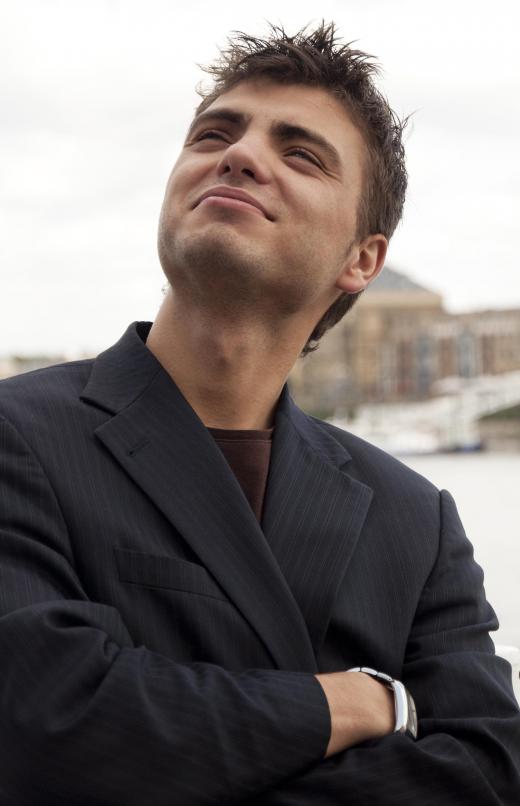 Another of the symptoms of sociopathy is impulsivity and irresponsibility. Many sociopaths will make decisions quickly, with little or no regard to the consequences, as long as they get what they want at the time. This can lead them to engage in dangerous or damaging behaviors such as doing drugs, being sexually promiscuous, or physically abusing others. In many cases, sociopaths have a history of juvenile delinquency associated with engaging in these types of reckless behaviors.
AS FEATURED ON:
AS FEATURED ON:

By: gstockstudio

A sociopath engages in pathological lying, but is often superficially charming and likable.

By: stokkete

A sociopath has the ability to mask his or her true nature when interacting with people.

By: Ekaterina Nikitina

Sociopaths may feel that they are superior to everyone else.

By: Coka

A sociopath may engage in damaging behaviors, such as sexual promiscuity.

By: Martinan

Some sociopaths have difficulty sustaining relationships.

By: Konstantin Sutyagin

Sociopaths have little regard for the law.