How is Sociopathy Treated?
Sociopathy (also psychopathy), or Anti-social Personality Disorder (APD) is treated a number of ways though there is no known cure and the effectiveness of available treatments is unclear and controversial. Several reasons exist for this including limited long-term control studies, the nature of the disorder itself, the many ways APD presents (manifests), and the tendency for co-existing disorders referred to as comorbidity. Despite these and other complicating factors, APD can be managed with one or more combinations of therapies.
Throughout this article APD, psychopathy and sociopathy are used somewhat interchangeably, though some professionals view sociopathy as a distinct type of psychopathy, while others dispute this or dispute the differences. APD is the broader, more current umbrella term for these disorders.
One basic challenge in treating APD is that the patient typically does not believe he has a problem. The outward personality is often magnetic and charming, not only defending and rationalizing behavior, but often believing the behavior works for him. A grandiose attitude towards the self with a sense of superiority makes the average psychopath believe he is smarter than everyone, including doctors. Many with APD end up in treatment programs only because they are pressured by family members or mandated by court order.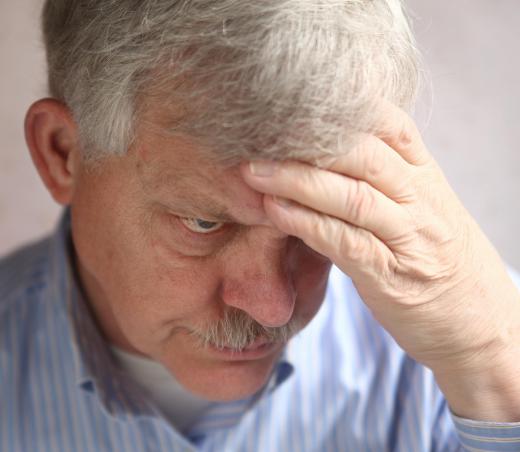 A second basic challenge in treatment is that mental health care is based upon trusting relationships built between doctors and patients. Sociopathy, by its nature, limits the viability and in some cases the feasibility of such a relationship, as sociopaths often lack the ability to develop close relationships. They can, however, mimic these behaviors. Doctors and clinicians are also subject to manipulation by the sociopath, believing a patient is improving when he's merely saying what the therapist wants to hear. Even allowing for corroborative feedback from third parties, the lying, manipulative nature of the sociopath throws into question feedback commonly used to plan new treatments, gauge effectiveness in long-term follow up studies, and strategize ongoing research.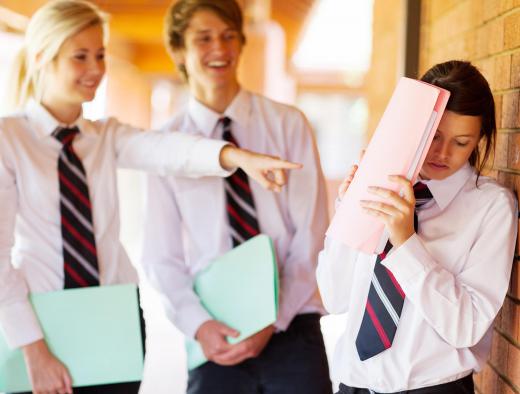 Treatment for psychopathy or sociopathy is individualized on a case-by-case basis — there is no "one size fits all" approach. A doctor must consider the patient's specific diagnosis, his or her age, medical history, physical health, environment, and a range of other factors. If additional diseases are present such as alcoholism, depression, or schizophrenia, successfully treating these can, in some cases, help the individual normalize enough to exert more control over behavioral problems associated with APD, possibly minimizing its effects.
Not all sociopaths are violent, however it is an element present in many cases evidenced by some of our most notorious serial killers and countless lesser-known violent offenders. This presents another potential complication in treating APD, as doctors, clinicians, and mental health staff can feel threatened by sociopaths who have committed violent acts. With general treatment facilities overworked and the outlook for treating sociopathy questionable, it can happen that a clinic might decide its limited resources are better spent treating patients who can be helped. This doesn't mean treatment can't be found and many clinics do specialize in sociopathy. Treatment centers range from secure centers to voluntary facilities as well as outpatient care.
The following is a brief overview of various strategies sometimes used to treat APD. They fall into three major areas: various types of therapy, drugs, and physical treatments.
Therapies: In general terms there are three basic categories of therapy: behavioral therapy, cognitive therapy, and psychotherapy. Each have their advantages and disadvantages in treating APD, and a patient might respond better to one clinical setting or approach over another. Combinations of therapies are often used.
Behavioral therapy is based on the premise that antisocial behavior is not the result of a 'warped set of beliefs', but rather of undesirable conditioning or improper learned behavior within the patient's immediate environment over time, beginning in childhood. The adult with APD reacts to stimulus in the present environment with antisocial responses learned in the past. By identifying environmental triggers that bring about the antisocial responses, then teaching new coping behaviors, therapists hope to replace unwanted behaviors with more positive behaviors.
There are several modalities of behavior therapy that target different flavors of learned response. Classical conditioning targets reflexive responses, while operant conditioning addresses voluntary responses. Aversion therapy is one type of classical conditioning that creates links between unwanted behaviors and unpleasant physical sensations. The goal is to decrease unwanted behaviors by conditioning the patient to associate unpleasant sensations with them. Covert sensitization, another type of therapy, uses imagery rather than physical stimulus.
A token economy is an approach often used in institutional settings to treat sociopathy. This type of behavior modification reinforces good behavior by rewarding it with a symbolic token. Tokens might be in the form of poker chips, play money or other objects that can be collected and traded for privileges. Antisocial behaviors will cost the patient tokens.
Social skills training takes yet another approach to behavior modification by viewing antisocial aggression as the result of a patient lacking a more positive way to handle situations that trigger aggression. Patients are taught about proper social interaction including anger control and dealing with authority through role-playing, feedback and other interactive exercises.
Cognitive therapy is based on the premise that the way we think governs our behavior, so by identifying and replacing disordered thoughts and feelings, we can change behavior. This technique also makes use of therapeutic modeling whereby a patient observes how a well-adjusted person copes effectively with challenging situations, using social imitation to help with anger management and social skills.
Psychotherapy takes an empathetic approach to sociopathy, delving into the inner world of the patient to help him or her understand the deep-rooted causes behind antisocial behaviors. Psychotherapists consider sociopathy to be a personality disturbance and will work to repair, through recognition, fractured aspects of personality structure and development.
Drugs: As with so many aspects of sociopathy, the efficacy of drugs in the treatment of APD is controversial. Sociopathy is a behavioral disorder that develops over decades and chemical masking is generally not considered an effective answer but rather a complimentary treatment. Anti-psychotic drugs known as neuroleptics are sometimes given as an adjunct to therapy, particularly in the case of patients with tendencies towards aggression or violence. These drugs, prescribed in low doses, can have a tranquilizing effect without the heavier sedation associated with lithium.
Drugs are also prescribed to manage coexisting disorders when present, such as depression, paranoia, or schizoid behaviors. Anti-depressants, lithium, anti-convulsant drugs and in some cases stimulants are used. Finding the right drug therapy and dosage for a patient typically requires cooperation, time, experimentation and patience.
While drugs can help manage the effects of psychopathy, they do not cure the disorder and come with their own side effects that must be weighed against potential benefits. It must also be taken into account that outpatients might stop taking drugs, forget to take them, or abuse drugs.
Physical Treatments: Electroconvulsive therapy (ECT), known informally as "shock therapy," and neurosurgery are two types of physical treatments, neither of which is considered in the majority of cases. ECT has not been conclusively proven to be effective in treating psychopathy, though it might be helpful in treating certain types of depression, particularly in the case of inmates with APD. Neurosurgery is mainly considered in extreme cases after all other forms of treatment have failed, and is largely reserved for patients that have brain deformity or brain trauma that has resulted in acquired sociopathy. The selective procedure targets minute amounts of brain tissue in precise areas, such as the neural circuit that links the amygdala (associated with fear and aggression) and hypothalamus.
A requirement for diagnosing sociopathy is that the patient be at least 18 years of age and have shown a disregard for the rights and safety of others as a steady pattern of behavior from age 15 or younger. Before age 18, behavior consistent with APD is referred to as "conduct disorder," a less stigmatizing term. Conduct disorder does not always lead to APD, but by most clinical definitions must be present in a patient's history to be diagnosed with APD as an adult.
So far, the most promising treatment appears to be in prevention. That is, addressing conduct disorder rather than waiting until a child becomes an adult with ADP. Children who show a pattern of violent tendencies, who are easily irritated, overly angry, that bully, lie and steal, that bedwet into later childhood and are cruel to animals, are displaying the types of behaviors commonly found in the childhood histories of adults with APD. Therapeutic intervention at a young age can help children to channel anger and other emotions in a healthy manner and build better behaviors that experts believe might avert APD later in life.
AS FEATURED ON:
AS FEATURED ON:

By: kubais

Anti-psychotic medications may be prescribed to treat sociopathy.

By: nebari

Sociopathy treatment includes learning anger control techniques.

By: michaeljung

Children who show a pattern of violent tendencies, who are overly angry, that bully, lie and steal often grow into adults with Anti-social Personality Disorder (APD).

By: Martinan

Both the person with sociopathy and their partner may require counseling if the relationship is to survive.