What Causes Swollen Hands and Feet?
Swollen hands and feet can have a variety of causes. The most common type of swelling is called idiopathic edema. Idiopathic edema is poorly understood, but it is not dangerous. Sometimes it is possible to pinpoint the cause, but often it is not.
Sometimes women suffer from idiopathic edema during certain portions of their menstrual cycle. The problem, however, is not limited to women and not necessarily to a particular time of the month. Swollen hands and feet is often combined with retained sodium. Diuretics rarely have any effect on idiopathic edema.
Swollen hands and feet from idiopathic edema can often be reduced by lying down for several hours and reducing the amount of salt in your diet. Some doctors treat idiopathic edema with ACE inhibitors or progesterone, but this does not consistently treat the condition. There is no health risk associated with this swelling, so rest and reduction of salt seem to be the best treatment.
In some cases, idiopathic edema is so severe that it causes discomfort. The swelling can stretch the skin, causing itching and pain. In this case, a doctor will first determine that the swelling is not part of a greater health concern. If not, he may recommend elastic stockings to help reduce the swelling and alleviate the discomfort.
Swollen hands and feet can sometimes be a symptom of a larger health concern. Swelling in the extremities can be a symptom of heart disease, or problems with the liver or kidneys. For this reason, it is important not to ignore swollen hands and feet. If you cannot reduce the swelling through rest and a reduction of salt in your diet, see a doctor.
Other signs that swelling in your hands and feet may be serious are if it is coupled with a shortness of breath, unexplained weight gain or nausea. Any of these symptoms, combined with swelling of the hands and feet, are a signal that something potential serious may be going on in the body. A thorough doctor's exam can isolate the problem and help find a solution.
While frequent bouts of swelling in the hands and feet can be troubling, in most cases it is no cause for alarm. By reducing salt consumption and resting during the day, much of the swelling can be alleviated. If the problem persists, a trip to the doctor can help alleviate any concerns. Serious health problems that manifest as swollen hands and feet are uncommon. 
Why Do I Wake Up With Swollen Hands and Feet?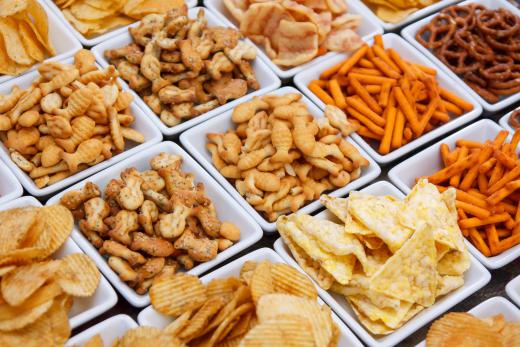 There are many potential causes of swollen hands and feet in the morning, some less threatening or scary than others. One of the most common reasons for swelling in the morning is related to sleep posture. If you toss and turn or fall asleep in an awkward position, you might cause inflammation, aggravating underlying symptoms like arthritis.
Arthritis is another common cause of morning swelling. Arthritis leads to inflammation of the joints. When sleeping, your body remains stiff or still for long periods, which can aggravate the condition. Typically, if swelling is brought on by arthritis, it will resolve itself within a few hours of waking.
Dehydration can also result in swollen hands and feet in the mornings. When you do not drink enough fluids during the day, your body might try and retain water while you sleep. The retention leads to swelling in the extremities, primarily the hands and feet.
How much sodium is in your diet? A high sodium diet can also lead to water retention. Therefore, if you are experiencing swollen hands and feet in the morning, consider your diet and make some changes if necessary.
Additionally, both activity and inactivity can lead to swelling. If you use your hands and feet for strenuous activity during the day, they might swell overnight. You might also experience swelling because of inactivity from blood being pushed to the hands or feet at night.
Pregnancy can also lead to swelling in the morning. During pregnancy, you retain a lot of water and other fluids. Some of those extra fluids will end up in your hands and feet.
Finally, infections, kidney issues, and allergies can all contribute to swelling in the morning. It is essential to see your doctor if you are concerned or experience more swelling than usual.
Why Are My Hands and Feet Swollen During Pregnancy?
The body produces nearly 50% more blood and body fluids than usual during pregnancy to help the developing baby. Because of the increase in fluids, pregnant individuals can and most likely will experience some form of swelling. The most common areas of swelling include the face, hands, legs, feet, and ankles. Edema is the normal swelling during pregnancy.
The reason women experience swelling during pregnancy is the retention of extra fluids. There is a biological reason beyond the developing baby. The swelling helps prepare the pelvic tissues and joints for the delivery; it also softens the body, allowing it to expand as the baby grows. It is estimated that nearly 25% of the weight women gain during pregnancy is a result of these extra fluids and retention.
While swelling can and should be expected at any point during pregnancy, it is usually noticeable in the fifth month, increasing into the third trimester. While water and fluid retention are the primary contributing factors to swelling during pregnancy, other elements can also contribute to the severity of the condition, including:
Low potassium diet


High sodium diet


Caffeine consumption


Standing for long periods


Rigorous activity


Summertime heat 
Despite the commonality of swelling during pregnancy, some occurrences should be more concerning than others. If you experience sudden swelling of the face and hands, you might want to contact your doctor because it can be a sign of preeclampsia.
How To Help Swollen Hands and Feet During Pregnancy?
When pregnant, you must prioritize your health and comfort. Swelling is likely inevitable during pregnancy, but the duration and severity of the condition vary significantly.
If you want to manage swelling, you will need to manage your lifestyle. You will want to avoid standing for long periods and minimize rigorous activity. You should prioritize rest, keeping your feet elevated when possible.
Additionally, avoid time outdoors when it is hot. You should also wear comfortable shoes and clothing, avoiding clothes that are too tight or restrictive, especially around the wrists and ankles. Drink plenty of water and minimize sodium levels in your diet.
Finally, when you experience swelling, use a cold compress to help. You can also wear supportive stockings or tights.
Swelling is expected during pregnancy, but making subtle changes can reduce the severity of each occurrence. Additionally, making changes that your doctor might suggest to your diet can help reduce how often swelling occurs.
If you experience severe or sudden swelling, you should consult with your doctor. While swelling is expected, some instances can point to more serious issues.
AS FEATURED ON:
AS FEATURED ON:

By: Dusan Kostic

Swelling in the extremities is often caused by idiopathic edema or excess salt consumption.

By: nebari

Swollen hands may be a sign of heart disease.

By: forestpath

Swollen hands and feet can sometimes be a symptom of heart disease.

By: Pixinoo

Prolonged periods of physical inactivity may cause swollen hands and feet.

By: etiennevoss

Reducing salt consumption, for example, eliminating salty snacks can aleviate swelling.

By: Kalim

Swollen hands and feet are commonly caused by idiopathic edema, which is usually not serious.