Ascites is the build-up of additional fluid in the abdomen, otherwise called the peritoneal cavity. In mild cases, this extra fluid may not be easily observed, but in more serious cases, the abdomen protrudes greatly, thus providing an easy diagnosis.
This condition is most often caused by cirrhosis of the liver, generally related to alcoholism. The "beer belly" referred to by many may actually be ascites. Heart failure can lead to accumulation of fluid in the abdomen as well as in the ankles, wrists, feet and hands. Tuberculosis, pancreatitis and cancer of the abdomen can also produce it.
The greater the accumulation of fluid, the greater pressure on the diaphragm, which can cause shortness of breath. Most other symptoms associated with ascites relate directly to its underlying causes. For example, a person with this buildup and who also has persistent coughing and fever may be evaluated for tuberculosis. Yellow discoloration of the skin and mucus membranes, or jaundice, indicates liver dysfunction as the cause.
Diagnosis includes determining the presence and the cause of ascites. Physicians usually order several blood tests, among them a complete blood count, which can accurately gauge factors like liver function and blood-clotting ability. Most commonly, physicians perform a paracentesis, in which a small amount of ascitic fluid is removed via needle from the abdomen. Evaluation of this fluid can point to specific causes.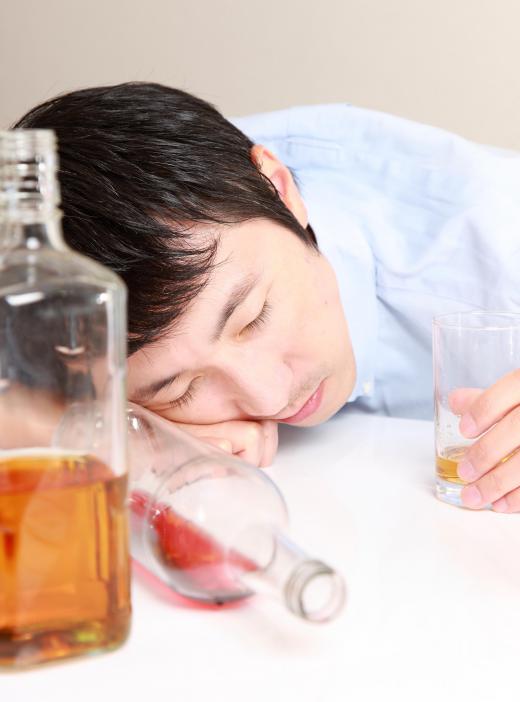 Fluid from ascites is analyzed to evaluate serum-ascites albumen gradient (SAAG). This gradient can either be low or high, and helps to determine the underlying cause of the condition. In general, high SAAG indicates liver dysfunction or heart failure. Low SAAG suggests cancer or tuberculosis.
When patients present with severe ascites, physicians use paracentesis to slowly extract excess fluid from the abdominal cavity. For mild cases, patients are often put on a low sodium diet and prescribed diuretics like furosemide, brand name Lasix.
While the patient undergoes treatment to reduce or slow the build-up of fluid, finding and treating the cause, when possible, is ultimately the best way to reduce ascites. Medical or surgical treatment of underlying heart failure will slowly reduce building fluid when heart failure is the cause. Antibiotics are given to treat tuberculosis. Anti-viral medications can help resolve some forms of hepatitis.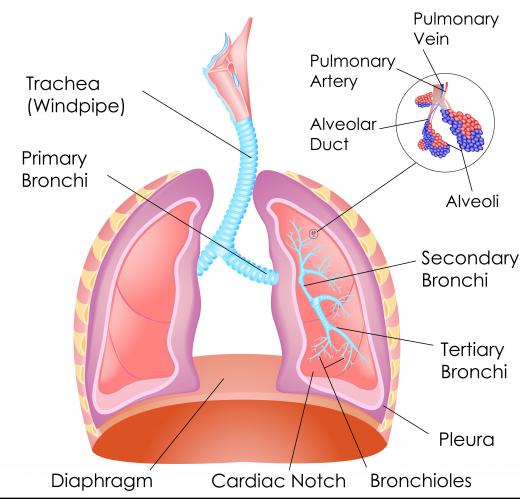 For ascites caused by severe cirrhosis of the liver, the only appropriate treatment may be liver transplant. Obtaining a liver transplant can be difficult for patients who have cirrhosis due to ongoing alcoholism. Unless a patient can successfully stop drinking, transplant units are reluctant to list him or her, because cirrhosis will recur if alcoholic behavior continues.
In general, when the underlying cause of ascites can be determined and treated, outlook is good, and careful monitoring can prevent recurrence. For those whose underlying conditions cannot be addressed, treatment focuses on reduction of any discomfort it causes. Unfortunately, this condition often signifies severe underlying conditions that shorten life expectancy.
AS FEATURED ON:
AS FEATURED ON:

By: ruigsantos

Excess fluid builds-up in the abdomen when a person has ascites.

By: peterjunaidy

A build up of fluid in the abdomen, called ascites, is often caused by cirrhosis of the liver.

By: jedi-master

Ascites is often related to alcoholism.

By: Photographee.eu

Persistent coughing and shortness of breath may accompany ascites.

By: snapgalleria

Ascites may cause pressure on the diaphragm, leading to shortness of breathe.