What Is Gamma Tocopherol?
The group of vitamins known as vitamin E typically contain gamma tocopherol along with alpha, beta, and delta tocopherols. The gamma form of the nutrient comprises almost three fourths of the vitamin E consumed in North American diets. Individuals generally find all forms of fat soluble substances in over-the-counter vitamin E tocopherol complex supplements. Certain studies indicate that gamma tocopherol may prevent cancer cellular replication.
Foods naturally high in gamma tocopherol include annatto, palm oil, and rice. Bran and coconut oil, cocoa butter, barley, and wheat germ also contain high amounts of fat-soluble gamma tocopherol. Studies indicate that though the body uses more gamma tocopherol. Alpha tocopherol, though alpha tocopherol more readily appears in blood and tissue samples. Combination vitamin E supplements typically contain alpha, beta, gamma, and delta tocopherols, but supplements containing only alpha tocopherol may reduce the amount of the other forms of vitamin E in the body.
The vitamin typically acts as an antioxidant, which captures free radicals that contribute to inflammation and tissue damage. Though found to a lesser extent in the body, some researchers believe that gamma tocopherol exhibits greater anti-inflammatory properties than alpha tocopherol. Laboratory tests indicate gamma tocopherol inhibits the enzyme cyclooxygenase-2, also known as COX-2. This chemical is responsible for the formation of the chemical messenger prostaglandin, which influences smooth muscle contraction, but also induces inflammation. Some reports suggest that the ability to inhibit COX-2 greatly reduces inflammation in patients suffering from asthma, rheumatoid arthritis, and cardiovascular disease.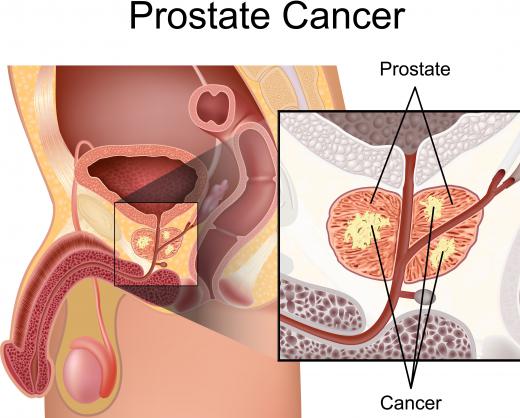 In cancer research, gamma tocopherol also detoxifies harmful nitrogen dioxide while increasing the amount of cellular peroxisone proliferator activated receptors gamma messenger ribonucleic acid, commonly referred to as PPRAs y mRNA. Unlike normal cell growth, cancer cells lack the ability to differentiate into cells that appear similar to surrounding normal cells. Cancer cells also proliferate at uncontrolled rates compared to normal cellular replication. Increasing cellular PPRAs y mRNA generally decreases abnormal cell reproduction. Prostate cancer seems to be the most responsive to this type of therapy.
Also belonging to the vitamin E family are the tocotrienols, which also contain alpha, beta, gamma and delta constituents. Tocotrienols are structurally similar to tocopherols but have a three double bond side chain. Some studies suggest that this additional surface area enables the vitamin to more efficiently eradicate free radicals, reduce inflammation, and protect against cancer. A number of foods contain substantial amounts of tocotrienols, including bran, barley, and soybeans. Eggs, meat, coconut and palm oil, and wheat germ also contain this form of vitamin E.
AS FEATURED ON:
AS FEATURED ON:

By: Eagle

Annatto seeds, which contain gamma tocopherol.

By: peterjunaidy

Prostate cancer appears to be responsive to therapy involving gamma tocopherol.

By: monticellllo

Supplements that combine the E vitamins include gamma tocopherol.

By: Melpomene

Alpha-tocopherol is the form of vitamin E found in most dietary supplements, although other types may also be used.