Hydroxyzine hydrochloride, also known as Hydroxyzine HCL, is an antihistamine used to treat itching and anxiety in different medical situations. Created in 1956, it is part of the diphenylmethane and piperazine classes of drugs. Hydroxyzine HCL affects different areas of the brain and is available in several forms. Side effects are generally mild, although in rare cases this medication can cause severe health issues.
While this drug is classified as an antihistamine, i.e., a medication that treats allergic reactions, it is most often prescribed for its calming effects. Hydroxyzine HCL, most commonly known as Atarax or Vistaril, can relieve feelings of agitation and tension, especially in those suffering from mental health conditions such as post-traumatic stress disorder (PTSD) and panic disorder. In these cases, this medication is typically used on a short-term basis.
This drug is often prescribed before and after major surgeries to help patients relax, and it can also aid in treating nausea. It is also used with several different narcotics to increase painkilling effectiveness. As hydroxyzine HCL has little to no risk of dependency issues, it can generally heighten the effectiveness of other, more risky, drugs without an associated increase in a patient's dosage of one or more the painkillers.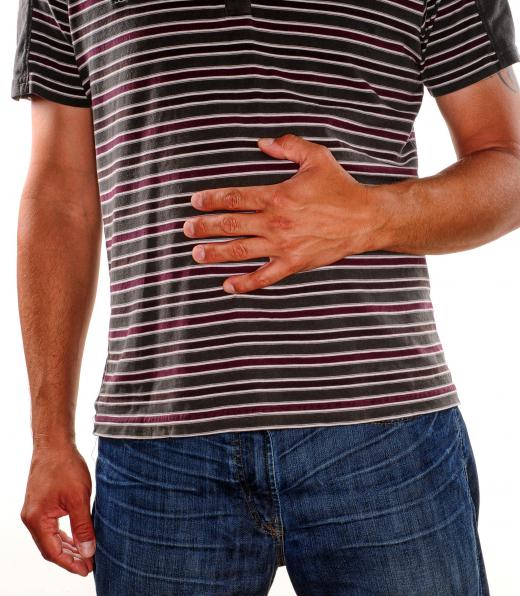 When used as an antihistamine, this medication has been found to be highly effective in treating itchiness. As this is a common side effect of a multitude of medications, hydroxyzine hydrochloride is often used to counteract the side effects of other drugs. In some cases, this drug is used to treat motion sickness and some alcohol withdrawal symptoms; it may also be useful in treating mild insomnia.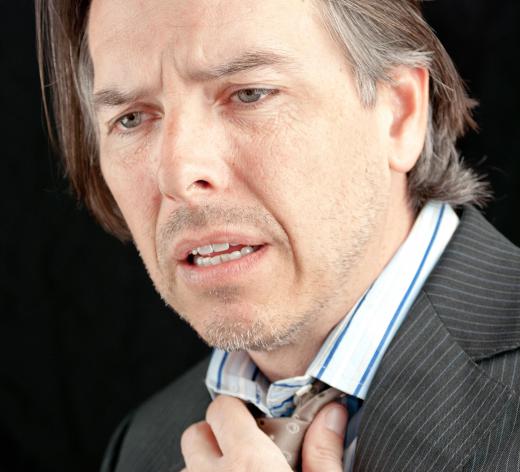 Hydroxyzine hydrochloride is available as a suspension, syrup, and pill. Depending on the health issue and dosage, this drug can be taken one or many times a day. While the medication effectively blocks histamines from attaching to histamine receptors, it also has an effect on serotonin, a neurotransmitter that regulates sleep and mood, and acetylcholine, a neurotransmitter that affects memory.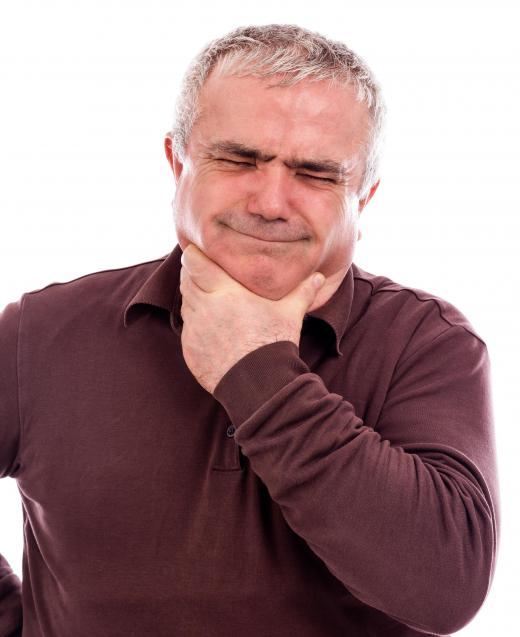 Side effects are mild in most patients. The most common complaint of those taking hydroxyzine hydrochloride is xerostomia, also known as dry mouth. Other typical side effects include dizziness and headaches. As with most antihistamines, this medication often causes drowsiness in adults; those taking this drug are often advised to avoid driving or other similar activities.
In rare cases, hydroxyzine HCL can increase feelings of anxiety or confusion. It may also make a patient experience hallucinations or issues with vision. Rapid heartbeat and tremors can also occur, and this drug does increase the risk of seizures. As with most medications, hydroxyzine HCL may cause an allergic reaction in some patients. If any of these side effects occur, the regimen is typically discontinued.
AS FEATURED ON:
AS FEATURED ON:

By: Sandor Kacso

Hydroxyzine HCL may be beneficial in treating mild insomnia.

By: ftlaudgirl

Nausea might be treated with hydroxyzine HCL.

By: David Stuart

Hydroxyzine, an antihistamine drug, can be an effective medication for anxiety.

By: jinga80

Itching that is accompanied by other symptoms such as a swollen tongue or throat should be addressed by a doctor immediately.

By: Tyler Olson

Over-the-counter antihistamine medications may be preferred by patients who do not have money to obtain prescriptions.

By: photopitu

Drowsiness is one side effect of taking hydroxyzine HCL.

By: Gabriel Blaj

Hydroxyzine HCL is available in the form of a pill.

By: carla9

Hydroxyzine HCL is effective in treating motion sickness.