What Is the Connection between Blood Pressure and Dizziness?
Both low blood pressure and high blood pressure are linked to feelings of faintness, dizziness, or lightheadedness. People with low blood pressure commonly complain of dizziness because not enough oxygen is reaching the brain. Although rare, some patients who suffer from high blood pressure report feeling dizzy or a sensation of vertigo, in which objects appear to spin. Either instance of blood pressure and dizziness might induce faintness to the point of passing out.
Blood pressure that normally registers low, called hypotension, can create dizziness when someone rises suddenly from a prone or sitting position. This is referred to as postural or orthostatic hypotension prompted by a temporary drop in blood supply to the brain. Health experts believe these episodes are generally harmless and can be controlled by rising more slowly.
Certain medications used to control high blood pressure, or hypertension, might also produce lightheadedness. Alpha blockers prescribed to control the flow of blood during stressful situations may cause orthostatic hypotension when getting out of bed or rising from a sitting position. Dizziness occurs because the medication causes a momentary drop in blood pressure and interferes with the body's normal adjustment of blood supply.
Low blood pressure produces other symptoms in some people including nausea, chest pain, sweating, and shortness of breath. Certain underlying illnesses, such as anemia or internal bleeding, may lower blood pressure and cause faintness. Dehydration from fever, vomiting, or excessive sweating elicits similar symptoms. Physicians aim to determine the exact reason for dizziness, which is challenging because different people describe the sensation differently.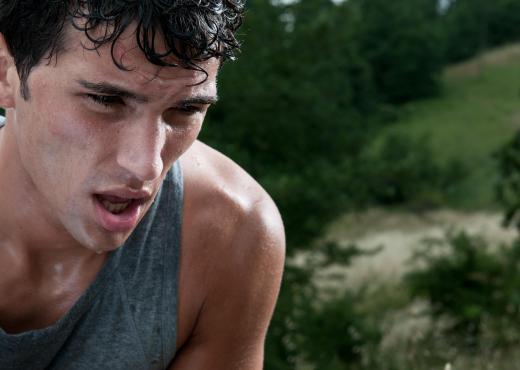 High blood pressure and dizziness are considered a more serious health problem. Hypertension is called a "silent epidemic" because it rarely exhibits symptoms but affects millions of people worldwide and contributes to thousands of deaths each year. Usually, more than one drug is needed to effectively control dizziness and high blood pressure. Lifestyle and nutritional adaptations also help control hypertension.
The connection between blood pressure and dizziness is only one of several explanations for vertigo. Dizziness may also stem from a viral infection that affects the inner ear, which plays a vital role in balance. Low blood sugar can account for faintness but usually disappears after food is eaten. Other conditions that disrupt the supply of oxygen-rich blood to the brain include anxiety and panic attacks with hyperventilation.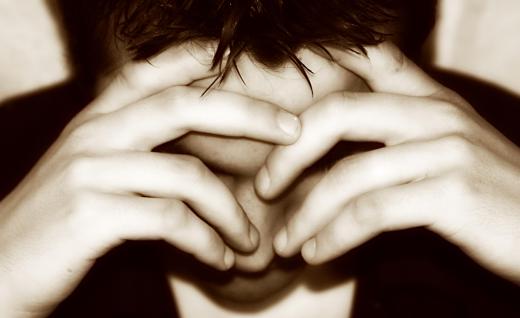 Most cases involving blood pressure and dizziness are minor and resolve quickly. If lightheadedness leads to bouts of fainting, a doctor should be consulted. Dizziness accompanied by severe headaches and memory loss might signal a more serious medical condition, especially if there is a family history of epilepsy or diabetes. A loss of consciousness that re-occurs also requires medical attention.
How Do You Know if You Have High Blood Pressure?

Medical professionals measure blood pressure with a unique cuff that squeezes and stops blood flow to the arm. When the device releases tension, it produces a reading of two numbers. The top number is the systolic measurement, which measures blood's force on artery walls during a heartbeat. The bottom is the diastolic measurement, which notes the pressure on the artery walls between heartbeats.
These readings provide a window into a person's health. Whether your blood pressure is healthy depends on where the results fit on the following scale:
Normal Blood Pressure - A systolic number less than 120 and a diastolic number lower than 80 
Elevated Blood Pressure - A systolic number between 120-129, and a diastolic number less than 80
Stage 1 Hypertension - A systolic number between 130-139, or a diastolic number between 80-89
Stage 2 Hypertension - A systolic number of 140 or higher, or a diastolic number of 90 or more
Hypertensive crisis - A systolic number over 180 and a diastolic number higher than 120
Can High Blood Pressure Make You Tired and Dizzy?

High blood pressure is not the root cause of dizziness or fatigue. Many patients with hypertension take drugs to control it. This type of medication can cause lightheadedness. When faced with vertigo or wooziness, contact your healthcare provider immediately. Changes to your prescription may be necessary.
Dizziness is also an indicator of a stroke. Patients with hypertension are at increased risk for stroke. Always seek medical care when experiencing sensations of instability that will not resolve.
Can High Blood Pressure Lead to Disease?

When ignored, hypertension could cause serious health problems. The following conditions are some that can result from untreated hypertension:
How Do You Know if You Have Low Blood Pressure?

Most medical professionals consider read-outs under 120/80 normal. Yet, there is such a thing as too low. Most medical professionals consider a reading of 90/60 as hypotensive. Low blood pressure may not be a problem if not dealing with symptoms. Women, especially petite women, often have lower blood pressure than men. If you notice signs of hypotension, contact your doctor to determine the source.
Can Low Blood Pressure Cause Dizziness?

Unlike high blood pressure, low blood pressure can cause dizziness. When too low, blood cannot reach the brain. With low blood supply comes low oxygen. These low oxygen levels in the brain result in feeling lightheaded or fainting. Fainting puts patients at risk for a dangerous fall. Low blood pressure can also result in blurred vision, brain fog, nausea and fatigue.
What Conditions Lead to Low Blood Pressure?

An underlying condition could be the root cause of hypotension, so it is crucial to take symptoms seriously. The following conditions may cause hypotension:
Heart conditions
Diabetes
Endocrine disorders
Pregnancy
Allergic reaction
Infection
Blood loss
If you regularly experience things like dizziness and fainting, contact your physician. They may need to conduct testing to rule out something serious.
How To Treat Low Blood Pressure and Dizziness?

Many people have hypotension and never suffer from symptoms. But, if you experience dizziness, a few home remedies may help manage the issue. When feeling shaky, lie down for a few minutes while taking deep breaths. The sensation should pass momentarily. Depending on the source of your low blood pressure there may be several ways to prevent symptoms of unsteadiness.
Dizziness From Standing
Some feel woozy upon standing. When rising too quickly, blood hurries to the legs and causes an increase in heart rate. This unexpected extra work by your ticker can make your head spin. Rising slowly after sitting or lying down can avert this feeling. Wearing compression socks can also help. These tight stockings promote steady blood flow throughout the body.
Dizziness From Medication
Pharmaceuticals can also contribute to hypotension. Even over-the-counter cold pills could be a culprit. Keep track of dizzy spells throughout the day. If the timing of these incidents coincides with your medication, you may need to adjust your dosage. Always speak to your clinician if you are experiencing difficulties with your prescription or want to change your daily routine.
Dizziness From Dehydration and Diet

Dehydration can sometimes cause low blood pressure, so drink plenty of water. Limit your intake of alcohol, caffeine and salt. Making a simple change could unwittingly complicate another problem. Some conditions, like kidney disease, require less fluid intake, not more. For this reason, you should always check with your doctor before making changes to your diet.
AS FEATURED ON:
AS FEATURED ON:

By: laurent hamels

A sudden drop in blood pressure can cause dizziness.

By: Izaokas Sapiro

Someone who is experiencing extended periods of dizziness should have their blood pressure checked.

By: Rido

Excessive sweating may cause dehydration.

By: Kurhan

The brachial artery is commonly used to take blood pressure measurements.

By: Doreen Salcher

Most cases involving blood pressure and dizziness are minor and resolve quickly.

By: miya227

An extreme drop in blood pressure can cause feelings of faintness.