What Is the Connection between Breast and Cervical Cancer?
There are a number of connections between breast and cervical cancer. Most patients affected with breast cancer are women, and all cervical cancer patients are female. Women are routinely screened for both of these types of cancer in the hopes that an early diagnosis will allow for more effective treatment. Some risk factors, such as prolonged oral contraceptive use and smoking, are considered to increase the likelihood of developing these cancers. A rare disease called Peutz-Jeghers syndrome can cause both types of cancer in some affected women.
The clearest connection between these cancers is that they are diseases primarily seen in women. Cervical cancer is only seen in females. Breast cancer, although much more common in women, can still affect men because they have small amounts of breast tissue under their nipples. Male breast cancer represents less than 2 percent of all diagnosed breast cancers.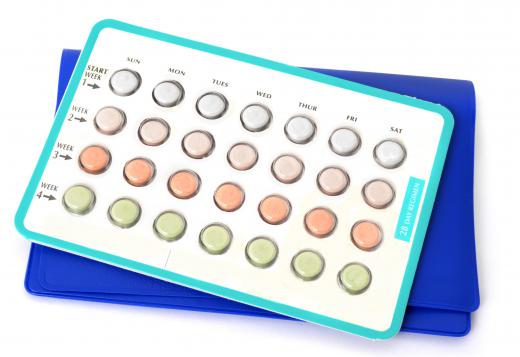 Breast and cervical cancer are also linked because women are regularly screened for the development of these two diseases. Cervical cancer screening is performed by swabbing the cervix and doing a Papanicolaou (Pap) smear on the cervical cells obtained from the swab; this diagnostic test checks for the presence of abnormal cells that could represent cancer. Women should be screened with a Pap smear every one to two years depending on their ages and risk factors. Breast cancer screening typically employs the use of mammography, an imaging study that evaluates the breast tissue and looks for abnormal growths. Most women should receive yearly mammograms after the age of 40, although some experts recommend that women could wait until they are 50 years old to begin having regular mammograms.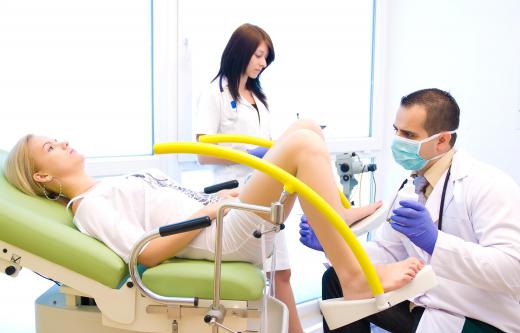 One less well known connection between breast and cervical cancer is that oral contraceptive pills can increase the risk for both types of malignancies. It is thought that the extra hormones provided by this medication can promote the growth of abnormal tissue that can become cancer. Overall, however, the increased cancer risk caused by oral contraceptive pills is small, and many women can safely take these medications.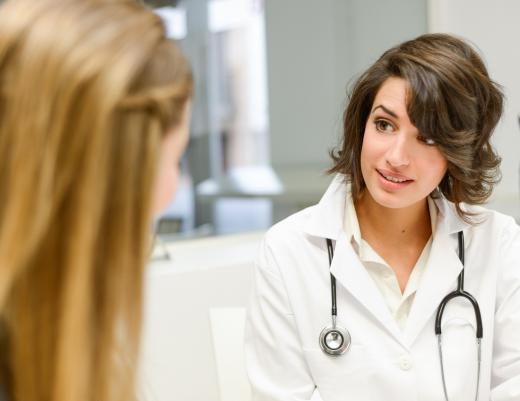 Smoking could be considered another risk factor that is common to both breast and cervical cancer. Although the most important risk factor for cervical cancer is infection with the human papillomavirus (HPV), smoking is another known risk factor for the development of the disease. Some researchers argue that smoking also increases the risk for breast cancer.
A more obscure connection between breast and cervical cancer is that both can be seen in a genetic condition called Peutz-Jeghers syndrome. This condition develops due to a genetic mutation that puts patients at increased risk for developing tumors. Although the most common complications of Peutz-Jeghers syndrome include having spots of abnormally pigmented skin and developing benign gastrointestinal growths, some affected patients can develop both breast and cervical cancer over the course of their lives.
AS FEATURED ON:
AS FEATURED ON:

By: Kimberly Reinick

Birth control pills increase a woman's risk for developing both cervical and breast cancer.

By: Zsolnai Gergely

Pap smears can offer early cervical cancer detection.

By: javiindy

Ideally, all women should have both breast and cervical cancer screenings on a regular basis.