What Is the Treatment for Sternum Cancer?
Appropriate sternum cancer treatment can include surgery, chemotherapy, and radiation, depending on the specifics of a patient's case. Before the patient starts treatment, medical imaging studies and testing can provide more information about the type of cancer and its characteristics. These can help with planning, as the handling of the cancer can depend on how large and aggressive it is. Testing may also assist with the development of a prognosis, based on statistics from patients with similar cancers and treatment plans.
Some sternum cancers are primary, originating in the tissue of the sternum itself. One example is chondrosarcoma, which develops in the cartilage. Others are metastases from other cancers, most commonly lung, breast, or thyroid growths. A biopsy can determine which kinds of cells are present in a patient's cancer, which can be an important factor in treatment. Removing a metastasis without addressing the originating cancer wouldn't be very productive, so doctors want to make sure they identify all of the cancerous tissue.
One option for sternum cancer treatment is resection of the tumor. A surgeon can remove the growth along with healthy tissues at the margins. This may necessitate the implant of a prosthesis to retain the shape and function of the chest, depending on the size of the tumor. For some patients, this could be sufficient, although follow up visits may be recommended to confirm that the cancer is not recurring.
Other patients may need to take chemotherapy and radiation for sternum cancer. Radiation therapy delivers targeted doses of radiation to the chest to kill cancer cells, and chemotherapy can prevent cell division so cells don't grow. These treatments may be recommended in the case of metastatic cancer, to ensure that all of the cancer is addressed with the treatment. In the case of a metastasis from the breast, hormone therapy may be recommended to suppress cellular growth as well.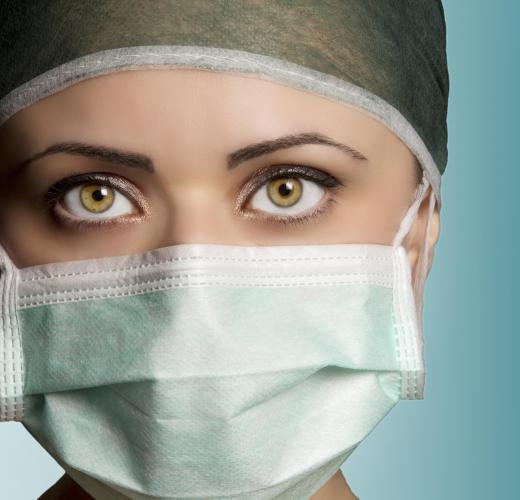 During sternum cancer treatment, periodic imaging studies can evaluate the tumor's response to therapy. These can show whether growths are shrinking or recurring, indicating the level of success. If a tumor doesn't respond to chemotherapy and radiation, it may be necessary to try new medications. Recovery involves a series of follow up visits to continue checking the sternum for signs of recurrence so any new growth can be identified as quickly as possible. Recurrent cancers tend to be more stubborn and can be harder to treat, making it important to catch them early.
AS FEATURED ON:
AS FEATURED ON:

By: Tyler Olson

Medical imaging testing may help provide information about the types and characteristics of cancer.

By: Tyler Olson

A biopsy may be performed to determine which kinds of cells are present in a person's sternum cancer.

By: GuerraGPhoto

One treatment option for sternum cancer is resection of the tumor, performed by a surgeon.

By: tawesit

Sternum cancer may require treatment with chemotherapy.

By: reineg

The bones of the sternum can be affected by cancer.

By: Arkady Chubykin

Some sternum cancers are primary, originating in the tissue of the sternum itself.