How Do Doctors Treat a Lump on the Sternum?
Doctors usually treat a lump on the sternum by identifying and addressing what's causing that lump in the first place. There isn't usually just one technique or tool, and things can vary tremendously from person to person. Not all lumps on the sternum even need treatment. In some cases, lumps and bumps are considered normal. This is particularly true of lumps that occur in children, since these are often just signs of bone growth; people who have been in accidents or suffered trauma to the sternum might also see lumps that are a normal part of the healing process. Getting an accurate diagnosis is usually the most important part of the equation, since things like hernias, cysts, and tumors usually do need treatment. Simple draining procedures and pharmaceutical interventions might solve the problem, though in some cases surgery may also be necessary.
Identifying the Cause
Figuring out why the lump is there in the first place is usually the first thing a doctor will do. The sternum, which is also sometimes known as the "breastbone," is a flat, long bone that runs down the center of the ribcage. It's usually pretty easy to feel and sometimes even see since is sits just below the skin in most people. Lumps are often pretty obvious as a consequence, and can be quite worrisome. How a doctor chooses to treat the lump usually depends on what's causing it, though, and there are a lot of possibilities. In almost all cases, diagnosis — which may include lab work-ups, blood tests, and X-rays — is the first step. The results will usually give rise to a more detailed and patient-specific treatment plan.
When Lumps Are Normal
Not all lumps are problematic, and as such treatment isn't always necessary. Protrusion of a small bone known as the xiphoid process is the most common cause. It's a combination of bone and cartilage that is located at the bottom of the sternum, usually close to the center of the ribcage. Most people don't notice it initially, so when they find it later for one reasons or another it can be concerning. Some people may have a more pronounced xiphoid process than others, and at first glance it may resemble a large lump beneath the skin. It's often the most pronounced in babies and toddlers, but in most cases it will shrink as the bones fuse together with age.
Hernia Treatments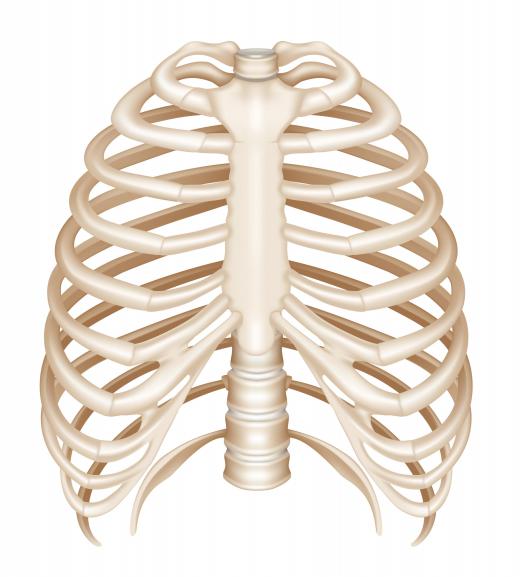 Hernias can also be the cause, and in these cases there usually is something that doctors can and should do. These are small amounts of fatty tissue or intestinal material that bulges out of the abdominal cavity through an opening in the bones. People get hernias for a variety of reasons, though it's usually related to muscular strain and tissue damage to the stomach and its lining. Hernias that are big enough to protrude through the sternum may need to be removed surgically, and anti-inflammation drugs are often really helpful, too.
Draining Cysts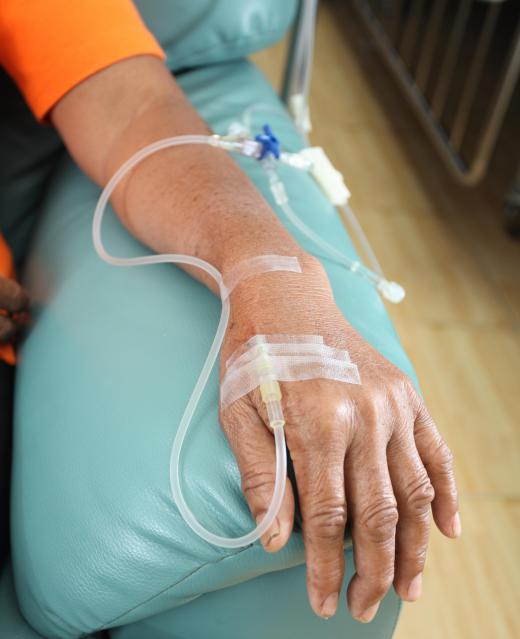 Doctors will typically drain cysts that are attached to the sternum. Cysts are fluid-filled sacs that form because of chemical imbalances or hormonal shifts. In most cases they're benign, which means that they aren't harmful in and of themselves, but they usually do need to be removed or at least minimized. There are a couple of different ways to drain or shrink a cyst, but inserting a large needle through the skin is usually the most common. The procedure can usually be done without anesthesia, often in the doctor's office.
Removing or Shrinking Tumors
Tumors can also cause a lump on the sternum. In most cases, these lumps are non-cancerous and they can be caused by a variety of issues. Cancerous lumps are usually pretty rare on this particular bone. When they happen, it's usually a result of cancer that has actually originated elsewhere, but has spread. Breast and lung cancer are some of the most common possibilities. When cancer is the cause, the tumor is usually surgically removed, and additional treatments like chemotherapy and radiation may also be necessary.
Regular Monitoring
Although most lumps will turn out to be normal or not life-threatening, it is still a good idea for any mass to be checked out by a doctor. The doctor will be able to determine if the lump is the xiphoid process or if it is something else. If another condition is to blame, a further examination will likely to be performed to find the root cause. Even lumps that are determined to be non-problematic should usually be monitored regularly. Changes in size, appearance, or tenderness could be signs that the lump needs more aggressive treatment.
AS FEATURED ON:
AS FEATURED ON:

By: kongkiatnt

An X-ray of the sternum may be conducted to diagnose a lump on the sternum.

By: vvoe

People who are involved in car accidents may notice a lump on the sternum as part of the healing process.

By: Jaeeho

The sternum is the bone that connects each side of the rib cage.

By: tawesit

An oncologist may treat cancerous lumps on the sternum with chemotherapy.

By: Sebastian Kaulitzki

The xiphoid process may feel like a hard lump on the sternum.

By: Arkady Chubykin

Not all lumps on the sternum will require treatment.