Brain lesions are areas of the brain that have been damaged by disease, congenital malformation, trauma, or other causes. While the thought of brain damage may be rather frightening to many people, the severity of lesions actually varies considerably — some are not a major cause for concern, while others can indicate the presence of a serious problem. They can vary in size and composition. Being diagnosed with a brain lesion, in other words, is not an immediate cause for panic.
These areas of injury are usually identified in a medical imaging study such as an MRI. Imaging studies of the brain are generally conducted when a neurologist suspects that a patient has experienced some type of brain damage. The study can reveal the location and size of the lesion, and sometimes it can be used to gather information about the nature of the injury, and its possible causes.
Some examples of brain lesions include abscesses, which are caused by infection in the brain, and arteriovenous malformations, clusters of veins which have grown abnormally. Lesions can also be caused by head injuries, strokes, multiple sclerosis, Alzheimer's disease, and Creutzfeldt-Jakob disease (CJD). Cancers in the brain also classically cause lesions.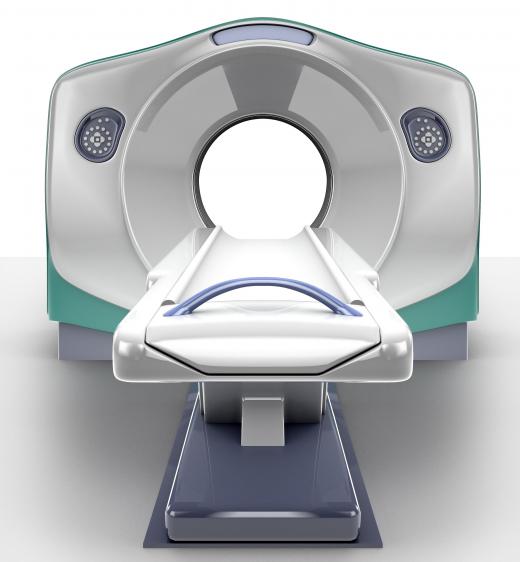 People with brain lesions can experience different sorts of symptoms. Some people demonstrate no symptoms at all, and the lesion may be discovered by accident. Others may experience mood changes, vision changes, dizziness, headaches, nausea, and loss of motor control as a result of the damage. Because neurological damage can take a lot of forms and can be very subtle, medical professionals may not realize right away that a lesion is causing medical problems.
There are several different approaches to these areas of injury in the brain, depending on their cause. Sometimes, a wait and see approach is used, with the medical professional doing nothing but keeping a close eye on the patient for changes which might suggest that the lesion is getting worse. In other cases, surgery may be needed to learn more about the area of damage and to treat it, and treatments such as medications, physical therapy, and chemotherapy may be used to treat other types. Patients with lesions that require treatment may want to consider getting a second opinion from another neurologist, as this field of the medical profession is constantly changing, and new approaches and treatment techniques are always being developed.
AS FEATURED ON:
AS FEATURED ON:

By: Marcin Sadlowski

An MRI of a human head, which can be used to check for brain lesions.

By: Andrey Navrotskiy

A MRI scanner can be used to detect brain lesions.

By: Subbotina Anna

Some people with brain lesions experience headaches.

By: Monkey Business

Chemotherapy may be used to treat some brain lesions.

By: Tyler Olson

Brain lesions can indicate the presence of a serious problem.

By: WavebreakmediaMicro

A neurologist examines patients who have suspected brain lesions.

By: Alen-D

Head injuries or trauma can be the cause of brain lesions.