What is Acute Liver Failure?
Acute liver failure is the rapid onset of liver failure in a patient, with the liver function declining within a matter of days. This condition is a medical emergency and the patient will need to be hospitalized for treatment. Prognosis varies, depending on the cause, how quickly the condition is diagnosed, and what kind of treatment is available to the patient. Working with specialists such as hepatologists can improve the chances for the patient, as these clinical professionals have extensive experience in the treatment of people with liver failure.
This condition is relatively rare. More commonly, patients have chronic diseases like alcoholism or hepatitis infection that lead to slow declines in liver function. These declines can be traced over months and years and are accompanied with other health problems like jaundice, allowing plenty of time for medical intervention. In acute liver failure, symptoms onset rapidly and the patient usually does not have a history of chronic liver disease, although sometimes patients with such diseases develop acute liver failure.
Adverse reactions to medications, along with drug overdoses, are common causes of acute liver failure. Patients with this condition have severely compromised livers that simply quit functioning. Their bodies are no longer able to synthesize many key proteins, and they often develop coagulopathies, and encephalopathy, causing cognitive deficits and an altered level of consciousness.
Blood testing will reveal an abnormal blood chemistry, reflecting problems with liver function, and the patient can also have physical symptoms like jaundice. Acute liver failure can lead to failure of other organs, as decline in liver function disrupts metabolic processes and other organs in the body can no longer function normally. The changes in personality and consciousness are also a key component of acute liver failure.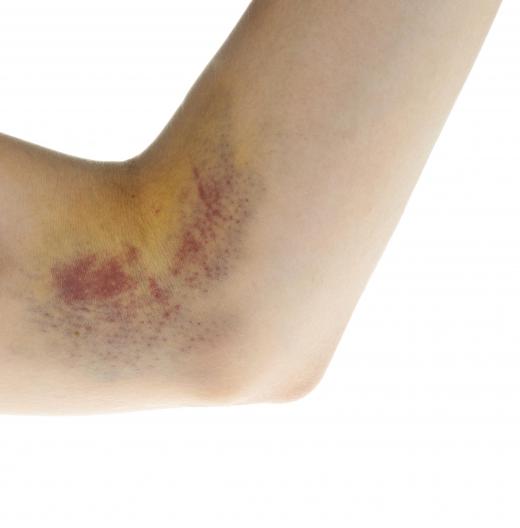 Treatment relies on determining the cause, providing supportive care to the patient, and transplantation in extreme cases where it is clear the patient's liver will not recover. Medications are available to address adverse drug reactions and patients may be put on ventilators if they cannot breathe independently, in addition to being provided with other therapies designed to address the symptoms of liver failure.
Medications with a known risk of triggering adverse reactions like acute liver failure typically come with strong warnings, alerting patients to the risk and providing advice on how to take the medication safely. Sometimes only a small dose will trigger liver failure and patients should remain alert to the early warning signs of problematic side effects.
AS FEATURED ON:
AS FEATURED ON:

By: Photobank

Drug overdoses are a common cause of liver failure.

By: AlienCat

Chronic diseases may lead to acute liver failure.

By: bertys30

People experiencing acute liver failure may bruise easily.

By: Innovated Captures

Alcoholism sometimes leads to a decline in liver function.