What Is the Connection between Liver Failure and Kidney Failure?
The primary connection between liver failure and kidney failure is that both conditions can lead to many of the same symptoms. They may also occur together when a patient has certain conditions. The kidney and liver function in similar ways, since each organ is a filter for various regions of the body and they each act to absorb toxins from the urine, digestive tract, and blood. This makes them especially prone to illness in individuals who engage in high-risk behaviors.
Both liver failure and kidney failure are more common in those who abuse certain substances. Individuals who use alcohol, tobacco, and recreational drugs are at a much higher risk of developing these conditions than those who don't. Eating a high fat diet and living a sedentary lifestyle also increase the risk. Both liver failure and kidney failure can often be avoided by exercising regularly and eating a diet rich in fruits and vegetables.
Liver failure and kidney failure also exhibit many of the same symptoms. Urinary and digestive upset are common with both. Abdominal pain may also be present in both cases. Additional symptoms may include swelling, back pain, skin changes, itching, nausea, and changes in taste. This is due to toxic buildup in either case, since the organs are not properly able to filter wastes and chemicals from the body. Jaundice, or a noticeable yellow staining of the skin, can become apparent with either liver failure or kidney failure.
Patients may receive dialysis both either liver failure or kidney failure in order to sustain their bodily functions until the underlying cause of illness can be cured, or until an organ transplant can be performed. Since the body can survive with only one kidney, a live donor may be possible for those in need of a kidney transplant. Live donors may also a be a possibility for liver transplant recipients because a small portion of healthy liver can be transplanted into the patient. This portion will eventually grow to full size and function as a full organ, and the donor's liver will eventually replenish itself.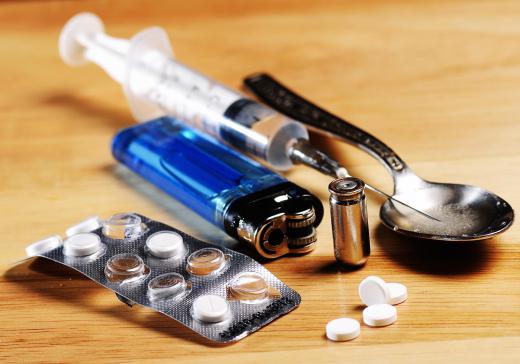 Liver and kidney failure can both be fatal when not treated quickly. There are various causes for both, and one condition may eventually lead to the other as toxins accumulate in the body and begin to overload the system. Once deterioration of the organs has begun, a transplant may be needed even after the initial cause is resolved.


By: CLIPAREA.com

The human liver is one organ that can have a section harvested from a living person.

By: London_England

Since the body can survive with only one kidney, a live donor may be possible for those in need of a kidney transplant.

By: Tyler Olson

Dialysis can be done for both liver and kidney failure until the underlying disease is cured or a donor organ is available.

By: Vera Kuttelvaserova

Treating kidney failure may include taking a combination of drugs, in addition to dialysis.

By: aaabbc

Long-term use of illicit drugs may cause both kidney and liver failure.

By: nyul

An abdominal ultrasound may help diagnose liver or kidney malfunction.

By: jovanmandic

Acute liver failure typically causes a swollen belly.

By: koszivu

Prolonged dehydration may cause kidney failure.

By: Sebastian Kaulitzki

Kidneys play a crucial role in the urinary system, electrolyte balance and blood pressure.