What are the Most Common Causes of Brown Vomit?
Brown vomit is usually most often caused by having eaten brown food, but it can also be a sign of bile in the regurgitated stomach contents. Gastrointestinal bleeding can also appear brown in throw up. Rarely, a person might throw up brown material because of severe constipation or an intestinal blockage. The treatment for brown vomit depends on the cause, but most cases resolve themselves without medical care. Excessive or frequent episodes can be a sign of a serious medical condition, and should be reported to a health care professional immediately.
Food and Bile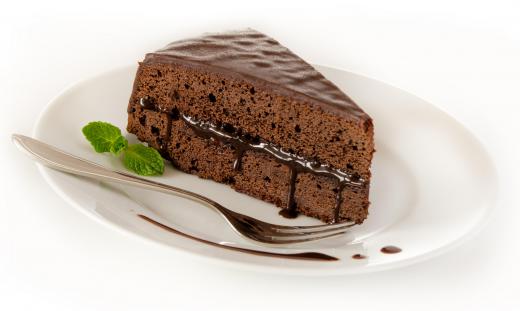 The most common cause of brown vomit is throwing up brown food, or several foods that look brown when mixed together or mixed with bile. For instance, red and green foods could look brown if eaten together and then vomited, as could very dark red foods if they're mixed with bile. Additionally, though bile is usually yellow or greenish, it can also look brown when thrown up. This is particularly true if it's coming from an empty stomach; people often get greenish-brown or very dark yellow vomit if they throw up repeatedly. Most of the time this type of vomiting is caused by something relatively benign, like food poisoning, and will resolve on its own after a few days with no other treatment than a bland diet and lots of water or sports drinks.
Blood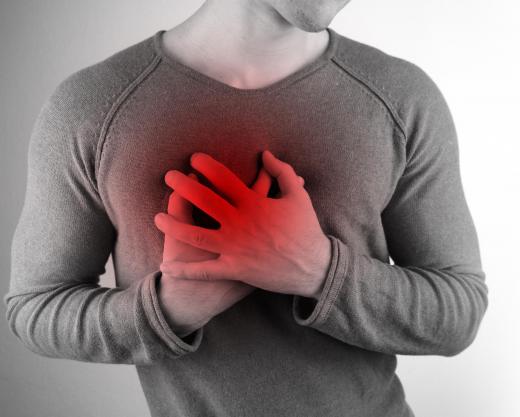 Vomit can also look brown because of blood in the gastrointestinal tract. This is often called "coffee ground" regurgitation, since it looks like ground coffee after being regurgitated. Most of the time, blood that looks brown in vomit is a little old or partially digested, while that which looks bright red is fresh. There are many different causes of throwing up blood, but one of the most common ones is an inflammation or irritation of the stomach lining. This can be caused by excessive use of Non-Steroidal Anti-Inflammatory Drugs (NSAIDs), over-use of alcohol, stomach infections, and pernicious anemia, among other things.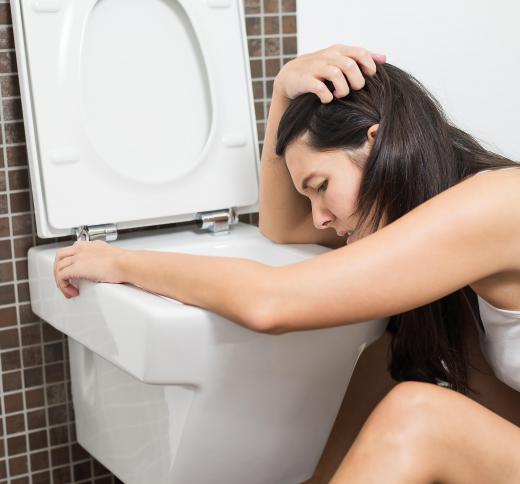 Ulcers can also cause gastrointestinal bleeding, particularly if they start to erode the stomach lining around them. Likewise, cancers related to the gastrointestinal system, including stomach cancer, esophageal cancer, and pancreatic cancer can cause bloody vomit, as can severe liver damage. Some people also throw up blood if they swallow a lot of it during a nosebleed, or because of swallowing blood that they cough up due to respiratory disorders. Though the blood in these cases is more likely to be fresh and look red, it can look brown if the bleeding has been going on for a long time or is not active when the person regurgitates. Since so many serious medical conditions can cause bloody vomit, anyone experiencing it should see a health care professional for treatment.
Intestinal Blockage
Rarely, brown vomit may occur when a person has prolonged constipation or an intestinal blockage. When substances in the intestine cannot pass through the obstruction, they may travel back up through the stomach and esophagus. The color of vomit in this situation can range from greenish yellow to dark brown, depending on how far down in the intestines the blockage is. Though this is often called fecal vomiting, a person may not throw up actual feces, but rather digested food.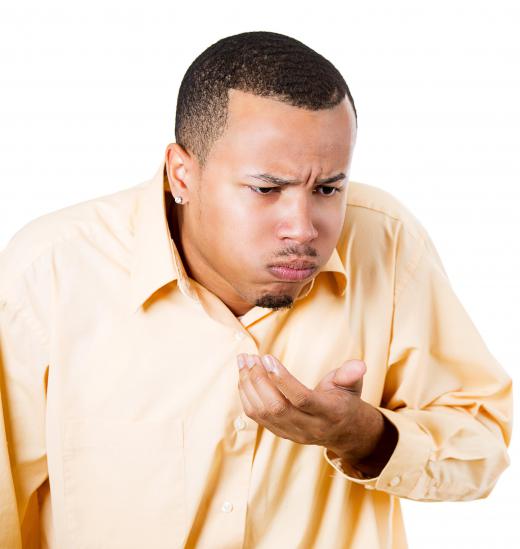 Bowel obstructions generally require immediate medical intervention. Imaging studies can be used to determine the location and possible cause for the obstruction; and treatment depends on the reason for the obstruction. In some cases, the obstruction can be treated with an enema or stent. In severe cases, the obstruction inhibits blood flow, which causes part of the intestine to die. In these cases, surgery is necessary to remove the blockage and dead tissue and reconnect the bowel.


By: Mariusz Blach

Brown vomit can be caused by eating brown foods.

By: benbro

Eating dark foods like chocolate cake can make vomit look brown.

By: PictureP.

On rare occasions, a person can throw up brown vomit due to an intestinal blockage.

By: Lars Zahner

Blood in the gastrointestinal tract can make vomit appear brown.

By: womue

A bland diet that includes rice is recommended for a person who has experienced bouts of vomiting.

By: pathdoc

Most cases of brown vomit are benign and clear up on their own within a few days.