What Is the Treatment for an Enlarged Stomach?
An enlarged stomach is a distention of the stomach that might be caused by a variable number of underlying factors. Apart from the fact that it makes those who have this condition feel self-conscious, it might also be the symptom of a serious health disorder. The best treatment for an enlarged stomach is treating or addressing the factor responsible for the condition. Possible treatments include eating a moderate amount of food, eating or avoiding certain types of food, exercising or undergoing certain medical procedures.
Most times, the main factor responsible for an enlarged stomach is simply overeating. This type of stomach will go back to its normal size after the food has been properly digested. Of course, if chronic overeating is an issue, this might lead to weight gain all over the body, including the stomach. A proper diet plan involving moderate food intake and exercise can help alleviate this issue.
Some types of food can also lead to an enlarged stomach. For instance, drinking carbonated beverages might cause the stomach to extend. Some people are lactose intolerant, this means that they cannot digest lactose, which is a type of sugar found in dairy products such as cheese, yogurt and milk. One of the symptoms of lactose intolerance is abdominal bloating, a condition that usually manifests after eating food containing lactose. Symptoms accompanying this condition, such as a swollen stomach, usually decrease or stop when the consumption of dairy products is significantly reduced or they are removed from the diet.
Irritable bowel syndrome is a disease that affects the lower intestinal tract. This disease not only causes pain in the abdomen, it also causes bowel movements to become less regular, leading to constipation. Stress contributes to irritable bowel syndrome, and some lifestyle changes leading to reduced stress levels will improve the condition. A change in diet also helps alleviate the symptoms of the disease.
In women, the uterus might expand in response to the growth of non-cancerous fibroid tumors. The treatments depend on the outcome of an examination by a health care professional. Some of the treatments include a hysterectomy, uterine artery embolization or myomectomy. Hysterectomy and myomectomy are surgical operations, and uterine artery embolization is a non-surgical procedure. Removing the fibroid will cause the enlarged stomach to decrease.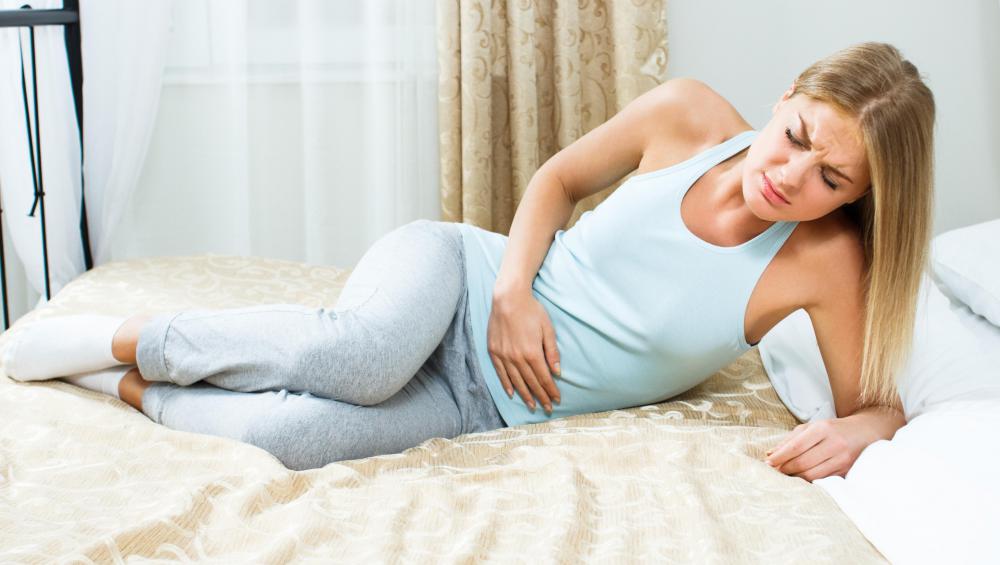 Stomach cancer is one of the most serious causes of an enlarged stomach. It leads to the growth of a tumor that spreads from the stomach to organs such as the esophagus, liver, intestines or pancreas. One of the symptoms of stomach cancer is a bloated feeling after a small meal. An examination by a doctor will reveal whether the cause of bloating is stomach cancer. The treatment regimen usually includes surgery to remove the cancerous tumor, radiation therapy, chemotherapy and medication.
By: pixindy

Drinking carbonated beverages may temporarily cause an enlarged stomach.

By: Justaman

Consistent overeating can lead to an enlarged stomach.

By: psdesign1

Stomach cancer may be a cause of an enlarged stomach.

By: designua

In women, an enlarged stomach may occur if the uterus expands in response to the growth of non-cancerous fibroid tumors.

By: Anna Bobrowska

Abdominal bloating may occur in people with lactose intolerance after eating dairy products.

By: inesbazdar

Lactose intolerance is a condition in which the body is unable to digest lactose, or milk sugar.